This bread knife uses heat technology to make spreading butter easier than ever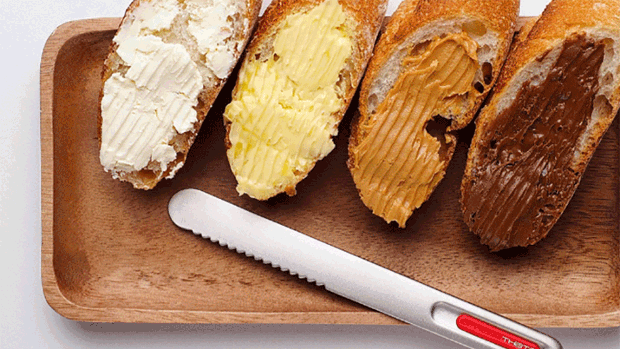 No one likes it when you go to spread your butter over your toast, only to have a giant hole torn straight through it.
Well, now a knife that uses heat technology to make slathering spread an absolute dream.
The SpreadTHAT! is a serrated butter knife magically transfers the head from the palm of your hand to the end of the knife so that it can cut through hard cold butter easily.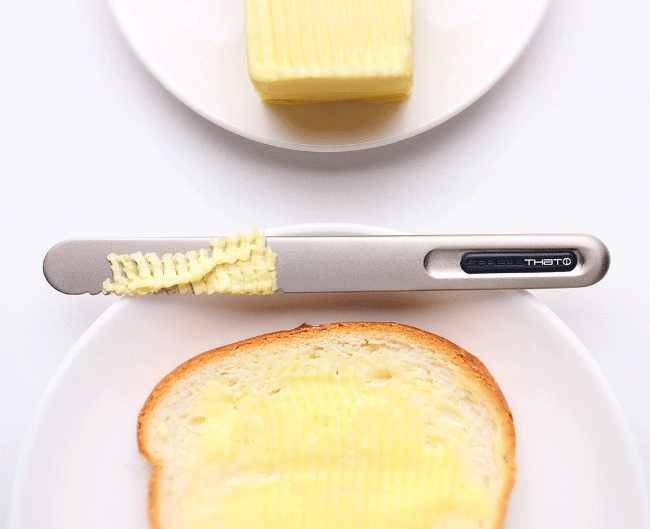 In fact, it works well with any spread, making peanut butter, and Nutella deliciously gooey.
The knife – which is also dishwasher safe and doesn't need to be plugged in or charged – is only $20 on Amazon.
This could be a game-changer!