This cute baby recreates his uncles modelling photos
Publish Date

Thursday, 26 October 2017, 12:31PM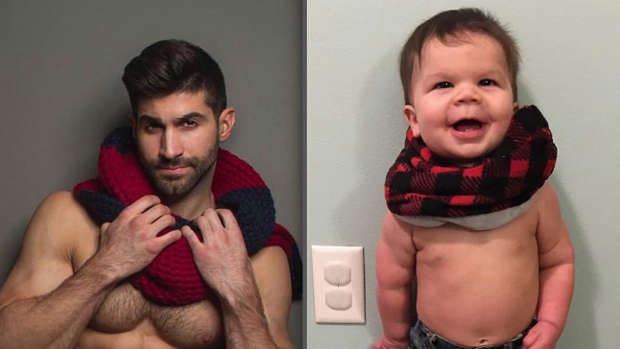 Everyone knows that the modelling world is notoriously competitive, but a model in New York called Aristotle Polites is facing some unexpected competition from his very own baby nephew, Augie!
Augie's mum Katina Behm decided to take the mickey of her brothers modelling pictures by recreating the photos with her toddler and the results are ADORABLE.
It all started when Behm couldn't quite get Augie to wear his button-up shirt. She then took a photo and realised it looked like one from her brothers modelling Instagram and the rest is history!
Since then, they've been recreating many of Augie's uncle's poses and they've even created an Instagram account called @babyandthebody which has over  20k followers! 
You can see some of our favourites below: