This delicious recipe is the perfect way to celebrate Peanut Butter and Chocolate Day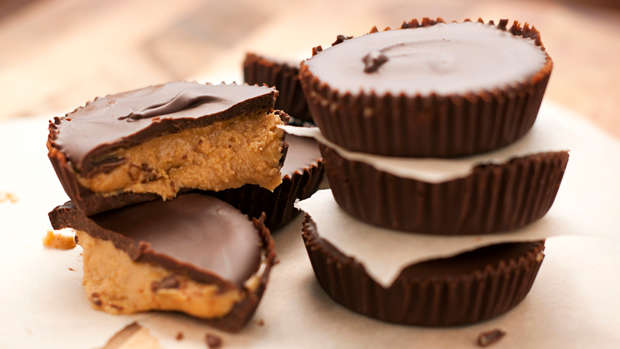 Mix peanut butter and chocolate and you've got yourself a winning combo!
And it just so happens that today is the official Peanut Butter and Chocolate Day - so why not celebrate with this delicious peanut-butter cup recipe?!
This is a versatile recipe — you can adjust the sweetness by using more or less maple syrup, and the filling-to-chocolate ratio is customisable too.
You can use small muffin trays, ice cube trays or plastic pottles as my moulds. The coconut oil makes the chocolate very forgiving: you can melt and cool it repeatedly without running into problems.
Once made, keep these in the fridge, removing them and allowing them to warm for 20 minutes or so before serving. A final warning: these are delicious — just remember they are pretty much the textbook definition of treat food, for occasional enjoyment.
Peanut filling
½ cup - Crunchy peanut butter, preferably without palm oil or sugar
2 Tbsp - Maple syrup
1 tsp - Vanilla extract
1 pinch - Salt
Chocolate
1½ cups - Cocoa powder
1½ cups - Coconut oil, melted
5 Tbsp - Maple syrup
2 tsp - Vanilla extract
Directions
For the filling, whip all ingredients together in a bowl. Check the flavour for your preference — you may like a little more salt, or less sweetener (add more peanut butter, if so).
To make the chocolate, place all ingredients in a bowl and mix well to combine. Taste for sweetness, you can add more maple syrup if you like. Pour half of this mix into regular-sized muffin tins that have been greased with a little melted coconut oil. Fill about a third full. Chill in freezer for 30 minutes to firm up.
Spoon a dollop of peanut butter mix on the top of the chocolate, dividing evenly between all tins. Use the back of a wet teaspoon to pat the peanut butter into a neat mound, leaving space around the edges for the chocolate to form sides. Make sure the peanut butter doesn't go as high as the edges of the muffin pan and once again leave room for a covering of chocolate.
Warm the remaining chocolate a little if needed, then pour gently over the peanut butter to fill the pans.
Carefully transfer to the fridge and leave overnight to set (or pop in the freezer for 45 minutes if you can't wait).
Remove gently from the tins with a knife, then serve with a sprinkling of crushed roasted peanuts and a drizzle of maple syrup.
This article was first published on Eat Well and republished here with permission.