This dog was left for dead until a kind-hearted soul gave him a second chance
Publish Date

Thursday, 25 May 2017, 9:05AM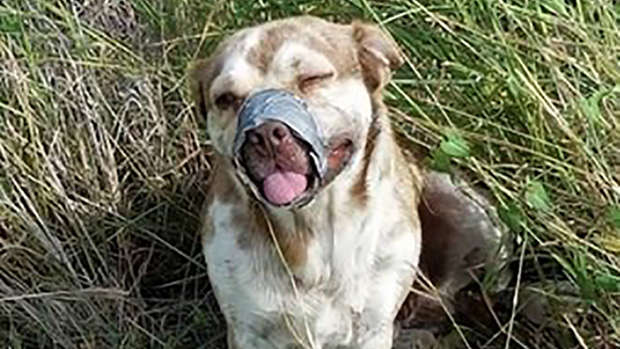 A dog who was tied up and left for dead has been given a second chance after being rescued and is now looking for a new home.
Plumber Carlos Carillo from Texas, had set off for work when he came across the abandoned animal at the side of the road on the way to his first job, the Daily Mail reports.
Carlos admitted that he had not known it was a dog until pulling over to inspect a creature struggling to move in a ditch on the side of a highway.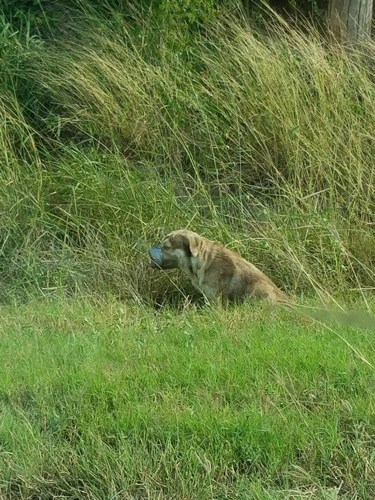 Photo / Carlos Carillo
When he and his colleague pulled over to take a closer look the pair were horrified to discover the young pup who had been tied-up left for dead by a heartless owner.
The dog's paws had been bound with plastic tubing and then fastened with duct tape so that he had no chance of moving.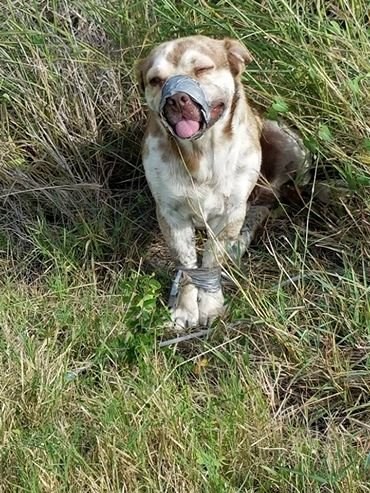 Photo / Carlos Carillo
The animal's muzzle had also been taped shut and the helpless creature had been barely able to move for what Carlos estimates to be around 24 hours.
Carlos and his partner set about freeing the dog and in the photos captured by the plumber the pet's instant gratitude can be seen.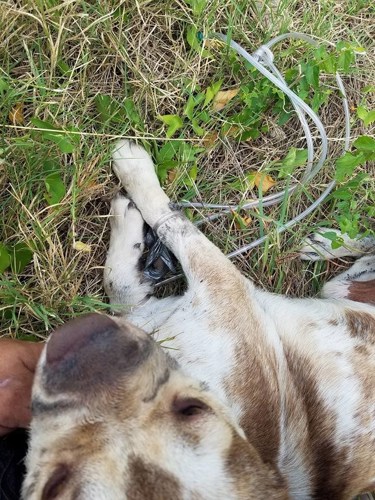 Photo / Carlos Carillo
Speaking to The Dodo Carlos said: "He was very loving and liked the attention. He knows he was saved."
After freeing the dog Carlos and his colleague took the animal to Peewee's Pet Adoption in the hope of finding him a loving new home.
A spokesperson at the shelter told The Dodo: "His tail won't stop wagging. He's such a sweetheart."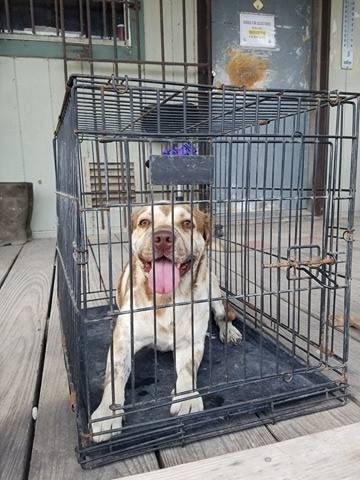 Photo / Carlos Carillo
While the mutt escaped his ordeal relatively unharmed though the vets discovered he was suffering from heartworms which can take 60 days to treat on a course of antibiotics.
However, workers at the shelter are confident that the pup will be able to find a new home.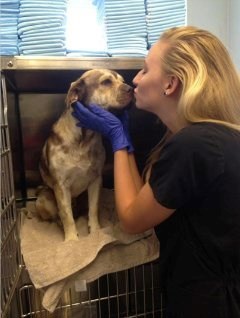 Photo / Pewee's Adoption Agency
This article was first published on Daily Mail and is republished here with permission.