This fairy bread recipe involves peanut butter and people are not happy about it!
Publish Date

Tuesday, 28 July 2020, 12:30PM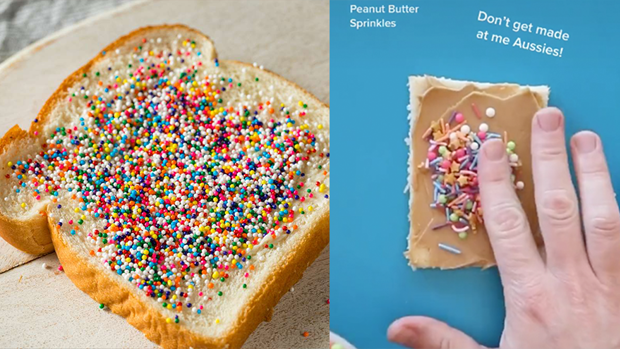 This is not how we were taught to do it...
American TikTok user @lunchboxdad has shocked the internet by revealing he uses peanut butter to create the fairy bread snack for his kids...
And while he said "don't get mad at me Aussies"- they sure did, with many users commenting their disgus;
"Oh god NO NO NO," and "This is a war crime," another said.
"If you're not Australian you do not have permission to make fairy bread especially if your gonna stuff it up like this," someone else added.
"If you're gonna do it, AT LEAST DO IT RIGHT?? NORMAL BUTTER AND HUNDREDS AND THOUSANDS," a viewer exclaimed.
We just DON'T know how to feel about this...