This husband has been scaring his wife since 2014 and her hilarious reactions have gone viral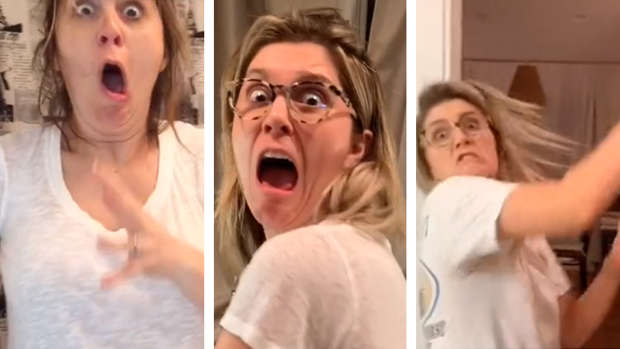 There's nothing quite like a good jump scare.
And that's exactly what one husband has been doing to his wife since 2014 – and filming her hilarious reactions.
Shannon Struiksma – who goes by @shanityfair on social media – shared the funny clips to TikTok and it didn't take long for them to go viral, earning her screams and startled reactions thousands of views.
BuzzFeed has even created a side-splittingly funny compilation of all of the videos she's shared so far:
We can't get over her hysterical reactions, and honestly, we would be the same!