This is how we should ACTUALLY be cutting cake
Publish Date

Friday, 23 June 2017, 10:11AM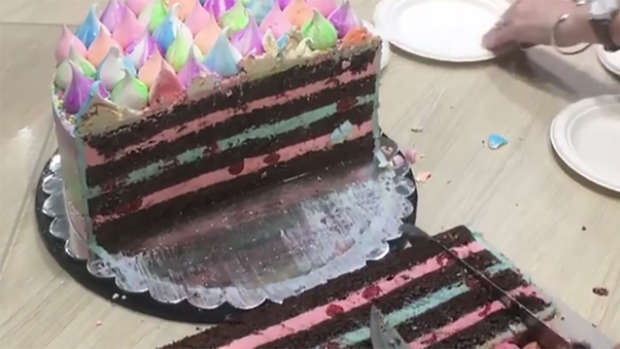 Tradition dictates that cake should be cut into wedges to serve to guests. 
While it is a perfectly acceptable technique, one baker has devised an even better way to cut if you want to get more slices out of your cake, according to the Daily Mail.
Katherine Sabbath, a self-described "cake creative" from Sydney, Australia, recommends slicing across the length of the cake and then chopping the length into inch-long segments.
According to Cosmopolitan, this means a cake that would usually serve between six and eight people can provide up to 30 servings. 
While they might be smaller than the usual hearty triangle chunks, Katherine explains the "responsible" inch-wide serving size leaves more room for seconds - or even thirds.
A video of her clever hostessing hack has gone viral since it was shared on Instagram, racking up more than a million views in less than two weeks. 
The clip shows Katherine's friend, Julie, demonstrating the creative technique on a gorgeously decorated morning tea cake Katherine had whipped up. 
Julie begins by slicing across the longest length of the cake. She then places a chopping board against the flat edge and uses it to keep the layers of chocolate cake together as she lowers the slice on to the counter. 
Julie takes her knife and begins to cut one-inch strips into the layers of chocolate cake and raspberries and vanilla bean Swiss meringue buttercream filling
The result is cake columns in a perfect easy-to-eat size. 
The simple but effective idea was praised by thousands of Instagram followers, with many pledging to adopt the technique next time they had a cake to serve. 
One wrote: "This is genius!" Another added: "We have been cutting cakes wrong."
A third posted: "This has forever changed my life."
This article was first published on Daily Mail and is republished here with permission.