This is the actor who voiced Tommy Pickles in 'Rugrats'... Prepare to be totally shocked!
Publish Date

Monday, 3 July 2017, 11:49AM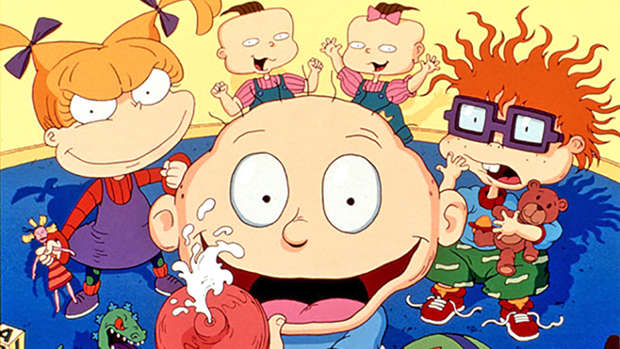 Rugrats is hands down one of our favourite shows from the 90s.
The Nickelodeon cartoon gave us a unique glimpse into the world of a nappy-clad toddler named Tommy Pickles and his fellow toddler friends.
But you may be surprised to find out the actor who gave Tommy his unforgettable voice, was Elizabeth (E.G.) Daily.
Yep, that's right - the leader of the babies was actually voiced by a woman!
The 55-year old voiced little Tommy since the show began in 1991.
In an interview with The Guardian she revealed: "As soon as they showed me a drawing of Tommy, I could hear his voice in my head. It was a voice I'd been doing since I was in elementary school... I sometimes get the urge to do the Tommy voice at inappropriate times. Recently, I did it for my mother's bank manager."
But that's not all...
The blonde bombshell was also the voice behind Buttercup in The Powerpuff Girls and Babe in the film Babe: Pig in the City.
Since her Rugrat days Elizabeth has also appeared in Pee-Wee's Big Adventure, Friends (where she starred alongside Phoebe to sing Sticky Shoes), and had a role in My Sister's Keeper.
And here's some fun facts for you... Daily was once married to Rick Salomon, who is better known as the guy who made and sold Paris Hilton's sex tape, and dated Brad Pitt in 1989!