This is the BIZARRE new beauty trend everyone is doing ... and it's called teeth polish!
Publish Date

Friday, 9 November 2018, 3:59PM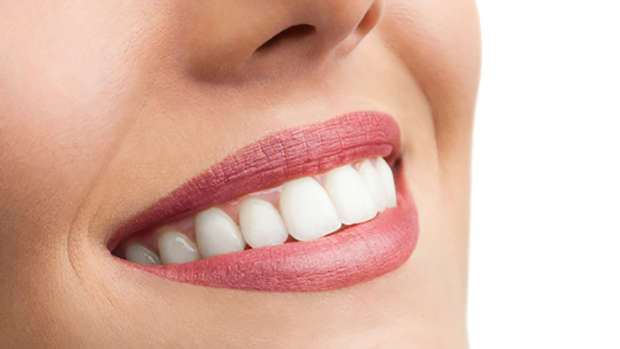 Over the years, there have been PLENTY of beauty trends come and go …
But this new beauty treatment is unlike anything we've seen before!
Believe it or not, people are now using teeth polish to create "rainbow teeth".
Teeth polish is pretty much the same as nail polish.
It involves painting pigments, made from a grain alcohol base similar to food coloring, onto your teeth.
The polish is formulated to stay on for up to 24 hours, even when eating and drinking.
To remove it, simply brush with toothpaste.
The polish - which is "100 percent safe" and was formulated by dentists - costs around $20 a bottle.
According to David Silverstein, the New York City-based brand creator of Chrom temporary tooth polish, rainbow teeth are where it's at.
"We see this becoming commonplace — everything from a club vibe to an everyday workplace fashion accent," he says.
"Perhaps you go to work with one tooth [that] matches your nail polish or your hair colour."
"It doesn't stain your teeth, and it's not permanent," he added.
Fans of the technique have been taking to Instagram to show off their new gnashers.
Would you give this look a go?