This is what can happen if you have sex every day...
Publish Date

Thursday, 18 January 2018, 3:47PM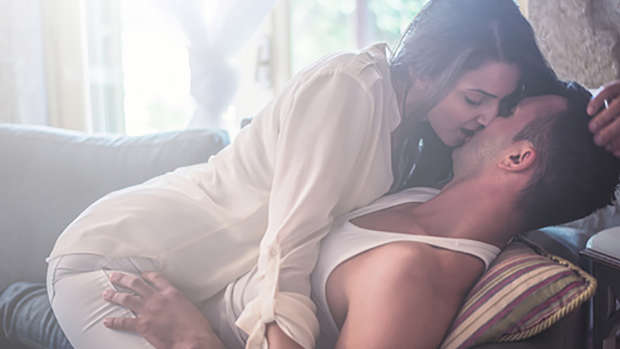 As much as we would love it to be an every day occurrence... let's face it... sex is usually one of the first things to go in a long-term relationship.
Life gets busy and we become distracted by chores, work and kids.
But if you've ever wondered what life would be like if you did have sex everyday, US author Brittany Gibbons is here to help.
Yep, she had sex 365 days in a row (and yes, even when she had her period).
Gibbons revealed her reason for undertaking the challenge was because she didn't like herself naked after having her third child.
"I kept the lights off during sex, hid my stomach and boobs inside a camisole, and I waited for my husband to leave the bedroom before barrelling from the shower to my closet to get dressed," she told Good House Keeping.
After talking to a friend about her poor body image she decided to have sex everyday for a year in order to force herself into facing her body each day.
While it "started off rough" and she felt constantly exhausted, she soon "started looking forward to it."
Gibbons said: "We were more romantic with each other, touching arms as we passed, kissing longer before work and not just the cold familiar peck. Our relationship was stronger and better when our intimacy was flourishing."
But not only that.
Gibbons also began to feel better about her body and by the end of the year she was happy to walk around naked.
"My relationship with my husband, and my body, had changed in amazing ways."
"Lastly, I learned that I am a better wife, a better mother and a better woman when I take the time to be secure in my relationship and selfish about feeling good about myself."
Are they still having sex every night now?
No, but Gibbons says the effects and lessons from the experience are still apparent in their marriage.