This is what's really in your Frozen Coke...
Publish Date

Wednesday, 17 January 2018, 11:11AM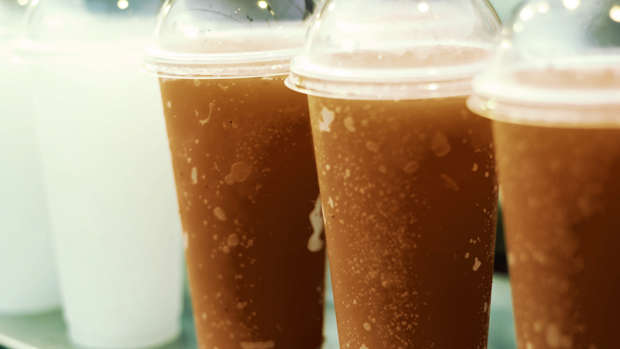 There's no denying Kiwis love a good ol' Frozen Coke!
Especially when it's the middle of summer.
But new research will make you think twice before you next order a frozen soft drink.
If you haven't already guessed, it's been revealed the humble slushy is actually really bad for our health and contains A LOT of sugar!
A new advertising campaign by health agencies in Australia are warning people to think before they drink.
LiveLighter, an alliance of 18 health agencies in Australia, has launched the 'Don't Be Sucked In' campaign, warning that some large-size frozen drinks contain as much as 20.4 teaspoons of sugar!
Yes, you read that right.
TWENTY TEASPOONS.
But that's not the worst of it...
Other research has also shown that the 'Sprite' version of a McDonald's Frozen Sprite, contains up to THIRTY TEASPOONS of sugar!
So remember - think before you drink.