This little girl filled her lip balm tube with cheese as a sneaky way to eat in class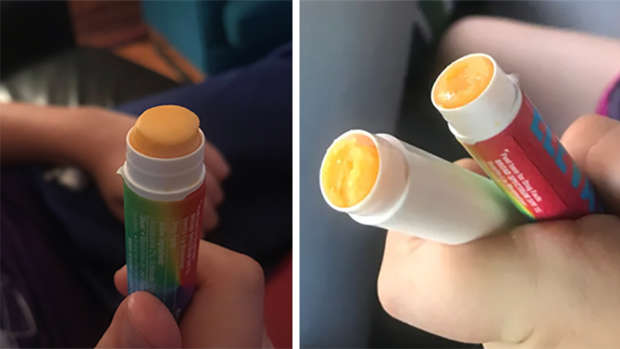 One little girl took her love of cheese to the next level.
The 9-year-old from Missouri, US, came up with a genius hack to eat cheese in class and we are honestly sad we didn't think of it before.
Her hack? Fill an empty lip balm tube with slices of sharp cheddar cheese, and you can munch on it during the day!
The girl explained: "I was just looking on YouTube because I was bored and I found this video and I decided to do it."

"I just took some of my dad's cheese, sliced it up, and put it in the chapstick container."
After her mother shared what her daughter had done on Twitter, it didn't take long for it to go completely viral, with people amazed at her idea.
The only question we have now is, how do you hide the crackers?!