This loyal dog who waits at hospital every day for his dead owner will break your heart!
Publish Date

Friday, 9 March 2018, 2:10PM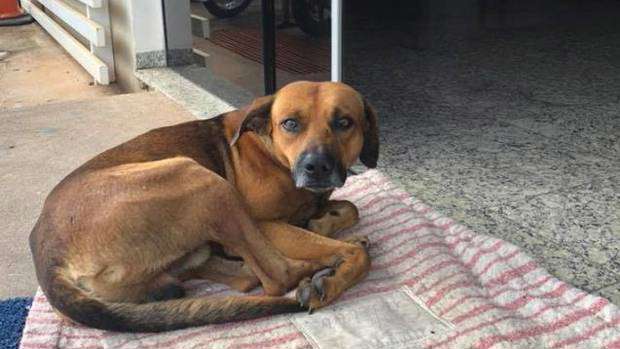 Heartbreaking photos show the incredibly loyal dog who turns up outside a hospital every day to wait for his owner, four months after he was killed.
The dog, who has no name, first arrived at the Santa Casa de Novo Horizonte hospital in Sao Paulo state, Brazil in October.
On that night he chased the ambulance carrying his stricken owner for miles until he finally got to the hospital doors, the Daily Mail reports.
The animal belonged to a 59-year-old homeless man who was stabbed in a brutal street fight in Novo Horizonte and rushed to the hospital where he died - according to local media reports.
He is regularly given dog food and water, and the staff even managed to find a local kennels, 3km from the hospital, willing to take him in.
Workers from the kennels eventually showed up to take the dog away.
But with a new owner lined up to take him, hospital workers were shocked to see the dog turn up back to the hospital not long afterwards, having escaped the kennels.
The animal's story went viral on social media after a local woman, Cristine Sardella, shared photos of him to Facebook.
"We have a lot to learn from animals," her post on Facebook read.
"This dog stays every day at the door of the Santa Casa de novo horizonte hospital waiting for its owner who unfortunately passed away.
"He may be waiting in vain, but the love he feels for his owner is eternal."
This article was first published on dailymail.co.uk and is republished here with permission.