This monthly grocery budget chart is majorly dividing the internet
Publish Date

Monday, 9 October 2017, 1:13PM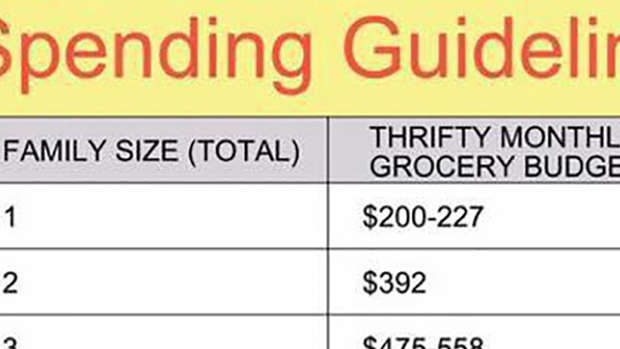 An American mother has started a debate over how much families should be spending on their monthly groceries.
Shannon Clark, who runs a budgeting program called Affording Motherhood, created a chart for "thrifty families" based on data from the United States Department of Agriculture's Cost of Food report.
But some parents are finding the numbers totally inaccurate.
One commenter from a family of four, said that according to the list, they "spend less than a family of 1" and that she "couldn't imagine" spending the estimated $557 to $707.
Others pointed out that the price of food could be more expensive depending on health restrictions and where you live.
"We live on an island with very limited choices on where to shop, and prices are a bit higher on some things," said another user.
While others agreed with chart.
"Family of 5 [is] pretty accurate but it also includes for us non-food items purchased in those trips. Thought I was spending a lot. Nice seeing we fall into the norm," one commenter wrote.
Another said that for her family of three, the estimate was "dead on."