This recipe combines two of our favourite things: Lava cakes and Cadbury Creme Eggs!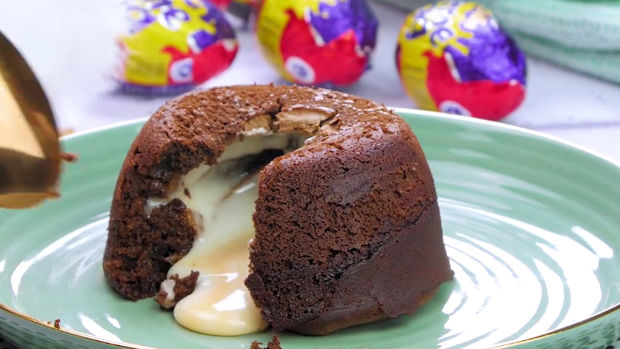 Allow us to introduce you to Creme Egg chocolate fondants.
Yes, the geniuses at Good Housekeeping have come up with the best Easter dessert ever!
Lava cakes.
Mixed with Creme Eggs.
The recipe combines butter with dark chocolate, eggs, caster sugar, plain flour and cocoa powder, as well as four Cadbury Creme Eggs.
It's then baked in the oven for long enough to create a solid chocolate cake with a glorious liquid fondant centre.
Not only is it satisfying to watch - it's even more delicious to eat!
Because what's not to love about delicious Creme Eggs oozing out of a cake?

 Click here for the recipe.