This super simple cheesy garlic crumpet recipe has gone viral and it's absolutely mouthwatering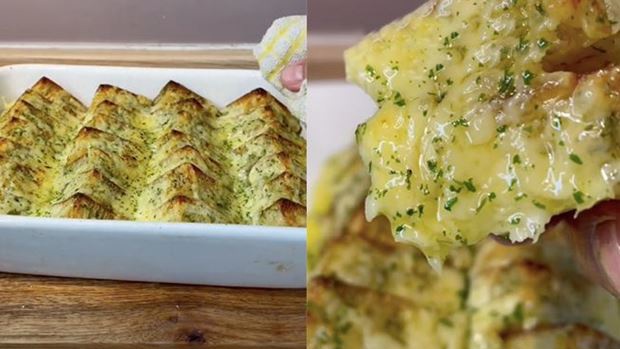 Home cooks are going wild over a super simple cheesy garlic crumpet — and it's easy to see why!
The delicious creation - which takes just 10 minutes to cook - has gone viral after it was shared by a TikTok account, Food Made Simple.
In the clip, the TikToker first takes five crumpets before cutting them into quarters and arranging them in a baking dish.
They then coat the crumpets in plenty of melted garlic butter (drool) before adding a generous helping of cheese.
It's important not to be stingy on the garlic and cheese - the more the better if you ask us.
Then, all you need to do is pop in the oven for around 10 mins until the cheese has melted and the crumpets are golden brown.
Delicious!