This super simple lockdown recipe tastes exactly like KFC's potato and gravy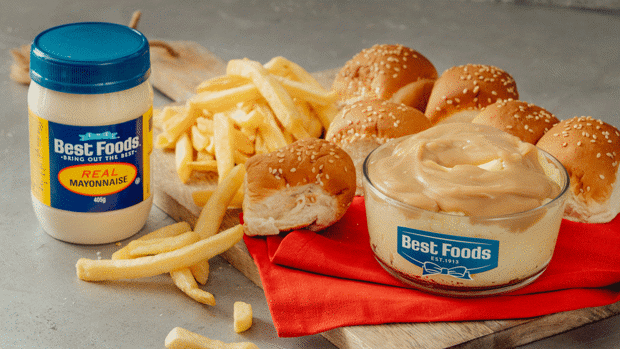 If you're anything like us, you may have been missing the luxuries of pre-lockdown life … including fast food.
Luckily it turns out there is a simple recipe to recreate KFC's iconic potato and gravy dish … and unexpectedly it features mayonnaise to give it that extra kick! 
Enjoy!
Best Foods Potato & Gravy
Serves: 6-8 as a side 
Ingredients 
Gravy 
1 chicken stock cube
1 beef stock cube
½ tsp onion powder
2 cup boiling water 75g butter
1/3 cup flour
¼ tsp black pepper 
Mashed potato 
1.5kg Agria potatoes
1 cup Best Foods mayonnaise
50g butter
Salt and pepper to taste 
Instructions 
1. Peel and cut potatoes into cubes. Place in a pot and cover with cold, salted water. Bring to the boil and cook for 10-15 minutes, until the potatoes are very soft and starting to fall apart. Meanwhile, make your gravy. 
2. Dissolve stock cubes and onion powder in boiling water. Melt butter in a saucepan and whisk in flour, pour in the stock and whisk until smooth. Cook for a minute or two until thickened. Remove from heat and cover. 
3. When the potatoes are cooked, drain into a colander and cover with a clean, dry tea towel. Allow to steam dry for a few minutes before passing the potato through a potato ricer or fine masher. Stir through Best Foods mayonnaise and butter and season to taste. 
4. Pour over gravy and serve immediately. 
Recipe by Delivision Foodstyling / Jo Bridgford