This teenage boy's reaction to a girl getting her period on the bus is absolutely heartwarming!
Publish Date

Friday, 26 October 2018, 11:57AM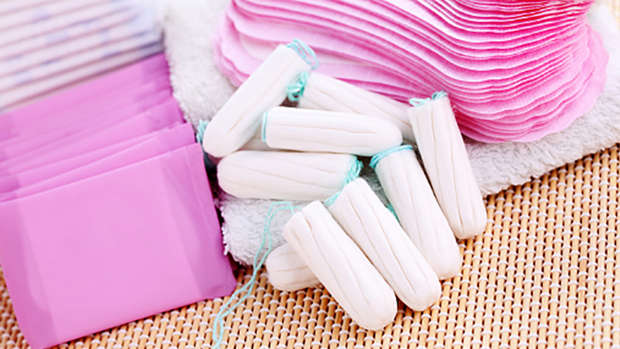 People say chivalry is dead, but one teenage boy is proving us all wrong ...
The teen is being praised by people around the world following his kindness to a young girl who unknowingly got her period on a school bus.
While most boys would've mocked her over the embarrassing incident, this young man came to her rescue.
His actions were revealed by the girl's mother, who took to social media to share a heartfelt message thanking the boy.
In the post, the American mum wrote: "My daughter started her period on the bus ride home today ... and a boy a year older than her … that she doesn't really know … pulled her aside and whispered in her ear that she had a stain on the back of her pants."
READ MORE:
• The real reason women crave chocolate during their period
• Woman kicked off plane after flight attendant overheard her complaining about period pains
The unidentified teen then "gave her his sweater to tie around her waist so she could walk home off of the bus."
"She said she was kind of embarrassed and originally said it's okay … but the boy insisted and told her 'I have sisters, it's all good!'," the message continued.
She finished her post by thanking the unknown boy's mother for raising such a thoughtful son, writing: "If you are this boy's Mom .. I want to say thank you and that you are raising him right!"
"We hear so many bad things about today's youth and I wanted to share something positive!"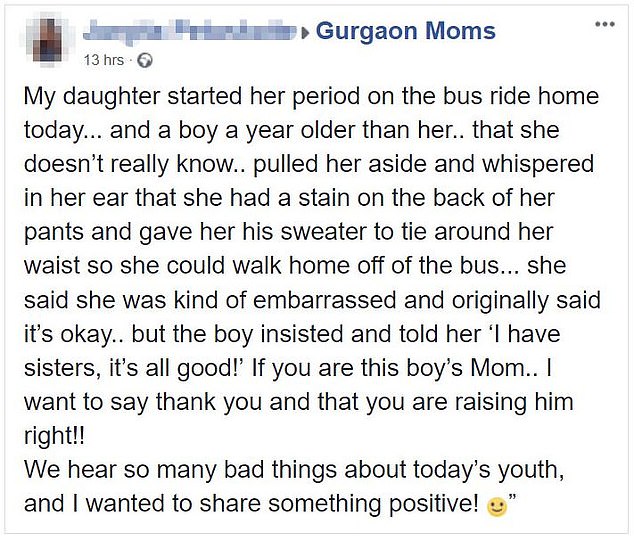 Many users took to the comment section to applaud the boy, with one person calling him "the hero we deserve."
"We need more people like this in the world!" one commenter wrote.
Someone else added: "This is how we should raise our sons and daughters."
"Good on the young man for having the maturity and empathy to offer up a sweater to the girl," a third chimed in.
Another said: "That boy will grow up to be a good husband to some lucky girl one day."
While some one else shared: "It's so amazing to hear some parents are still raising the perfect little gentleman. What a beautiful story. I truly hope my boy turns out just this way."
Well done to that boy, whoever you are!