This tiny newborn helped his dad pull off the sweetest surprise proposal!
Publish Date

Wednesday, 25 January 2017, 12:05PM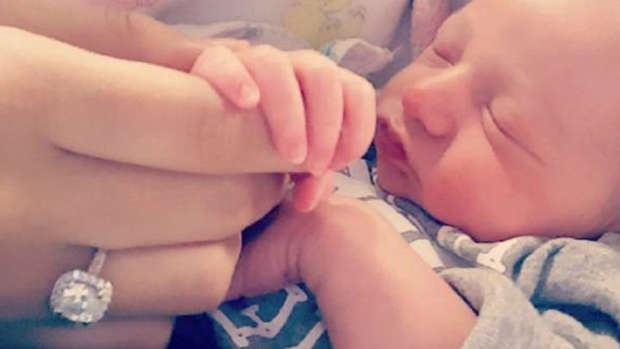 Sweet proposal stories always tug at our heartstrings. As do newborn babies. So this surprise proposal story totally made our hearts explode.
Susan Medina and Darick Mead, welcomed their first child into the world last week. But just a few hours after he was born, Ryder already had a surprise in store for his mum, by helping his dad propose to her in the cutest way possible.
Susan told Buzzfeed that she wasn't expecting the proposal at all. "He used to always say that we wouldn't be married for at least 40 years, just so I wouldn't know when he would pop the question, so when he did, I was super overwhelmed," she said. "I even asked him if it was a prank and was waiting for him to say, just kidding, 38 more years."
Susan also revealed to Buzzfeed that her new fiancé had the ring for over a month, and all of their nurses and doctors at the hospital were in on the surprise proposal. "Little did I know they, the nurses, and the doctors were all in on it," Medina said. "The nurses even took Ryder to 'check on him' when really they were getting him in his outfit."
Cutest proposal ever!