Total of 148 cases of Covid-19 in the community, more than 400 locations of interest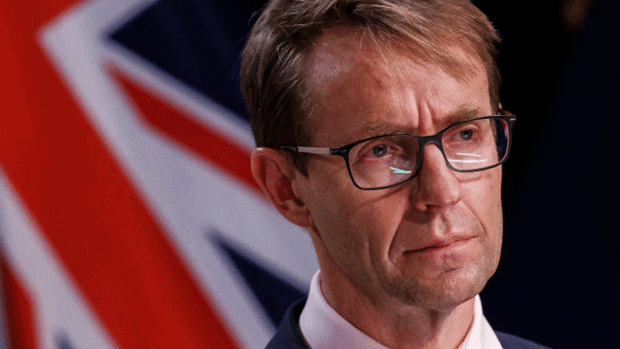 Dr Ashley Bloomfield announced today that New Zealand's number of Covid-19 cases in the community has risen to 148 total. 
There are also now more than 400 locations of interest around the country.
Thirty-eight of the 41 new cases are in Auckland and three of the new cases are in Wellington, director general of health Ashley Bloomfield says.
Eight patients are in hospital with Covid-19 but none of those in intensive care, Bloomfield said.
The majority of new cases were household contacts of existing cases or people who'd been at known locations of interest.
"There are several mutations that are appearing that are helping to identify sub-clusters," Bloomfield said.
The largest sub-cluster had 58 linked cases, and was affecting the Samoan community in Mangere.
The second-largest sub-cluster was centred on Birkdale, on Auckland's North Shore, and had about 23 known cases.
Bloomfield said more than 9,000 contacts had been contacted and were self-isolating.
Almost 900 frontline contact-traces were working on the pandemic response, Bloomfield said.
"All of our cases are interviewed within 24 hours," Bloomfield added.
Like a whole new virus
Bloomfield said he spoke with his Australian counterpart, who said Delta was like "a whole new virus".
The extreme infectiousness of Delta made it critical people followed Level 4 rules, Bloomfield said.
In some cases where a high risk of infection existed, everyone in a household bubble must stay home.
"This means staying home by everybody, full stop."
Waits for tests dropping - Bloomfield
Bloomfield said more than 35,000 tests were processed yesterday.
"The waits are getting less, certainly in Auckland."
More than 20 community testing centres had been established in Auckland, and 11 centres in Wellington.
Deputy Prime Minister Grant Robertson said 63,333 vaccinations were administered yesterday.
Yesterday it was announced that New Zealand will remain at Alert Level 4 while we fight the battle against the delta variant of the Covid-19 virus. 
Auckland is set to stay at Level 4 until 11:59pm on Tuesday, August 31, while the rest of the country will stay at Level 4 until at least 11:59pm on Friday, 27 August.
The Alert Levels will be reassessed for both Auckland and the wider country before these dates after additional data on how contained the outbreak is likely to be.
The decision would be reviewed this Friday, and an update will be given in the afternoon. That would depend on wastewater results and any cases outside of New Zealand.
In Auckland, Ardern said level four had to be at least a 14-day cycle.
The decision on Auckland's lockdown will be reviewed on Monday. 
Public health guidelines
Stay home
If you have to go out make sure you wear a mask
Stay in your bubble and reduce contact with others
Act as if you have Covid-19 and as if others around you do to 
For more information visit covid19.govt.nz.
This article was first published on the NZ Herald and is republished here with permission.