Travelling through Australia soon? You'll need to know about their changes to carry-on rules!
Publish Date

Wednesday, 27 June 2018, 12:13PM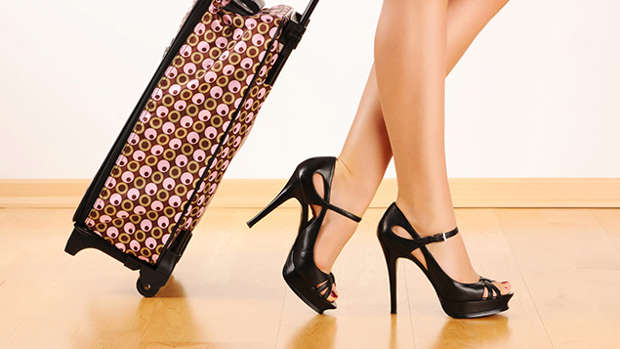 For Kiwi travellers, heading overseas usually involves a visit to Australia.
Whether it's just a stopover or your final destination, we have some news you will definitely want to know about!
New rules are coming into play that will affect passengers flying from Australia.
The changes, which take effect from 30 June, will restrict the amount of powder products you can take in your carry-on luggage.
Powder items include cosmetics, protein powders and talcum powders.
READ MORE:
• Emirates are recruiting for flight attendants – but the rules about how you must look are VERY strict!
Travellers will be required to present all powders in their hand luggage separately for screening at security, in addition to presenting liquids, gels and aerosols.
However, unlike with liquids, you won't need to put them in a clear, re-sealable plastic bag.
The Australian government will have different regulations for organic and inorganic powders.
Inorganic powders, which include talcum powders, foot powders, powdered detergent, some cleaning products, salt and sand, must not exceed 350ml (volume) or 350g (weight).
The quantity will be calculated on the total container volume.
However, organic powders, such as powdered baby formula, most cosmetics, coffee and protein powders are not subject to volume restrictions, but must still be presented at airport security.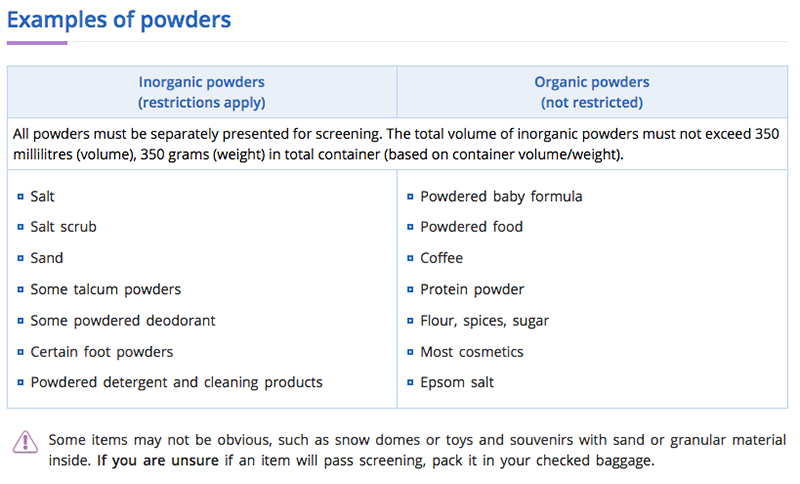 If you're unsure on a powder product, you may want to play it safe and only carry small quantities, or put it in your checked baggage.
These restrictions do not apply to domestic travel within Australia.