Try out this delicious Cajun Fish Tacos recipe from New World
Try the perfect Cajun Fish Tacos Recipe all thanks to New World!
New World is on a mission to inspire kiwi families to create something together in the kitchen with whatever you've got at hand. 
These totally delectable tacos are perfect for the whole family!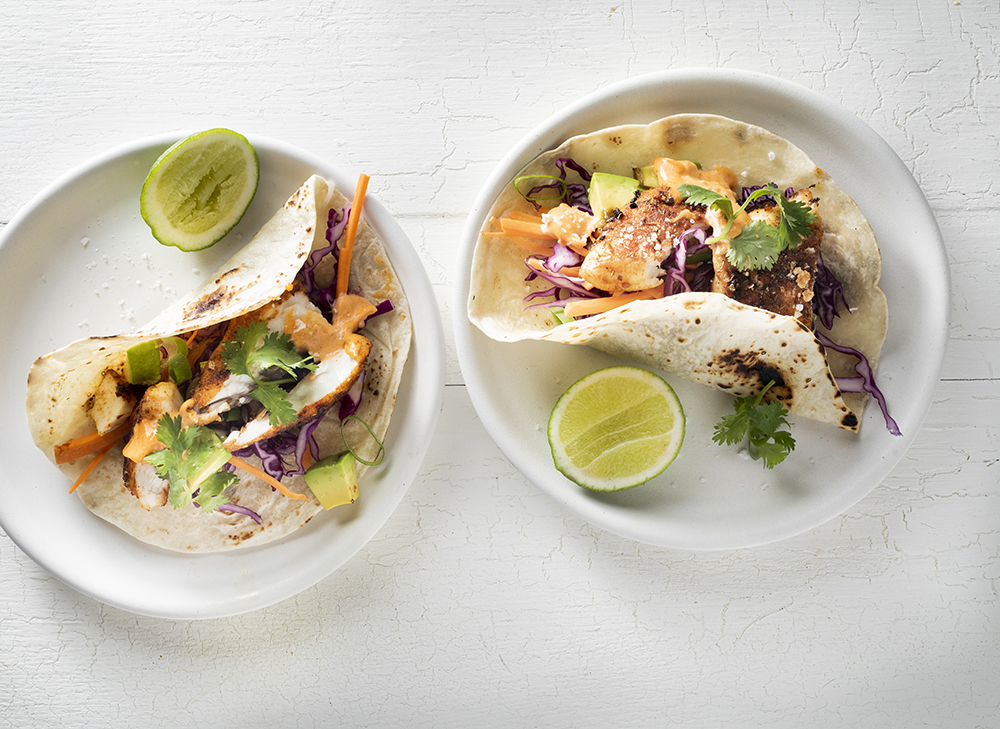 PREP TIME: 25mins
COOK TIME: 10mins
TOTAL TIME: 35mins
SERVINGS: 4 People (approx).
INGREDIENTS:
8 tortillas

2 cups thinly sliced red cabbage

 carrot, finely julienned


 spring onions, finely sliced

1 avocado, diced

Coriander Sprigs

Smoked Paprika Mayonnaise
- 1/2 cup of Pams Mayonnasie
- 1 tsp smoked paprika
- 1/2 tsp of lime or lemon zest

Cajun Fish
- 1 tsp smoked paprika
- 1 tsp dried oregano
- 1 tsp onion flakes
- 1/2 tsp garlic powder
- 1/2 tsp flaky salt
- 400g snapper terakihi fillets
- 2 tbsp vegetable oil

METHOD:

To prepare the Smoked Paprika Mayonnaise, combine the mayonnaise, smoked paprika and lime or lemon zest in a small bowl. Set aside.

To prepare the fish, combine the smoked paprika, oregano, onion flakes, garlic powder and flaky salt. Sprinkle the mixture over both sides of the fish fillets.

Heat the oil in a frying pan over medium heat. Cook the fish fillets for 2 minutes on each side or until they are just cooked. Set aside and keep warm.

Lightly toast the tortillas in a dry frying pan for 30 seconds on each side and keep warm in a clean towel.

To assemble the tacos, place some cabbage, carrot, spring onions and avocado into each warmed tortilla. Top with fish and a dollop of smoked paprika mayonnaise. Garnish with coriander sprigs.
New World has all the tastiest recipes, check out there Cajun Fish Taco recipe here