Try out this delicious Creamy Garlic Prawns recipe from New World
While you are in your bubble, cooking is a great way to enjoy time together, and New World are firm believers that even the simplest of ingredients can create delicious meals! 
We want to see your tasty recipes and New World has some amazing ideas, like this Creamy Garlic Prawns dish!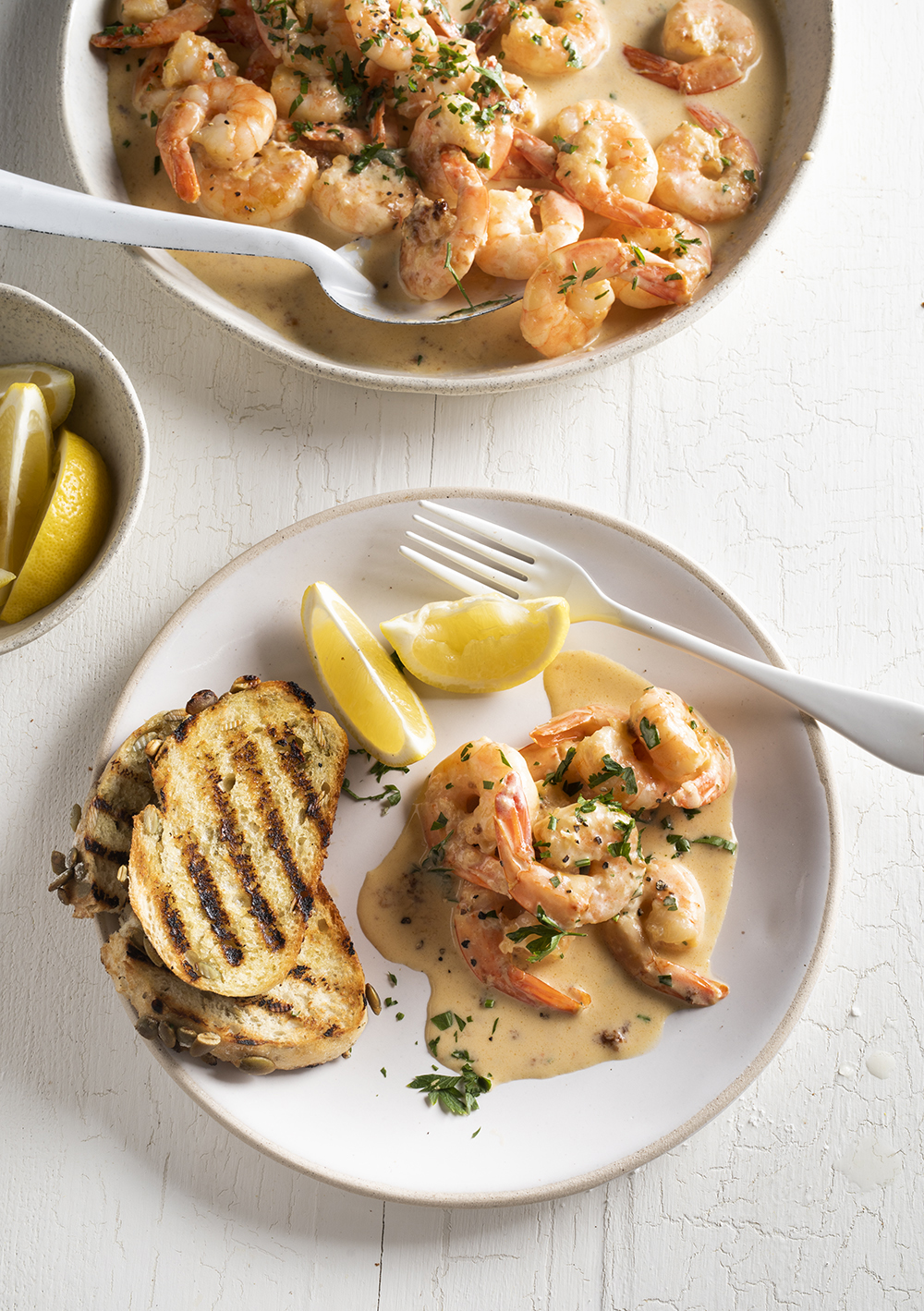 PREP TIME: 15mins
COOK TIME: 10mins
TOTAL TIME: 25mins
SERVINGS: 4 people (approx).
INGREDIENTS:
2 tbsp Pams Butter
3 cloves garlic, finely chopped
500g Pams Finest Raw Jumbo Prawn Cutlets
1 tsp lemon zest
½ cup Pams Cream
¼ cup chicken stock
¼ cup grated parmesan
2 tbsp chopped parsley
Lemon wedges
Toasted crusty bread to serve
METHOD:
Heat the butter in a frying pan over medium heat. Add the garlic and cook for 1 minute. Add prawns and cook for 2-3 minutes until they are lightly browned.
Add the lemon zest, cream and chicken stock to the pan. Bring to the boil. Add the parmesan and season to taste with salt and pepper.
Garnish with chopped parsley and serve with lemon wedges and toasted crusty bread