Try out this delicious Hot Cross Bun Pudding recipe from New World
While you are in your bubble, cooking is a great way to enjoy time together, and New World are firm believers that even the simplest of ingredients can create delicious meals! 
Why not give this delicious Hot Cross Bun Pudding recipe a go!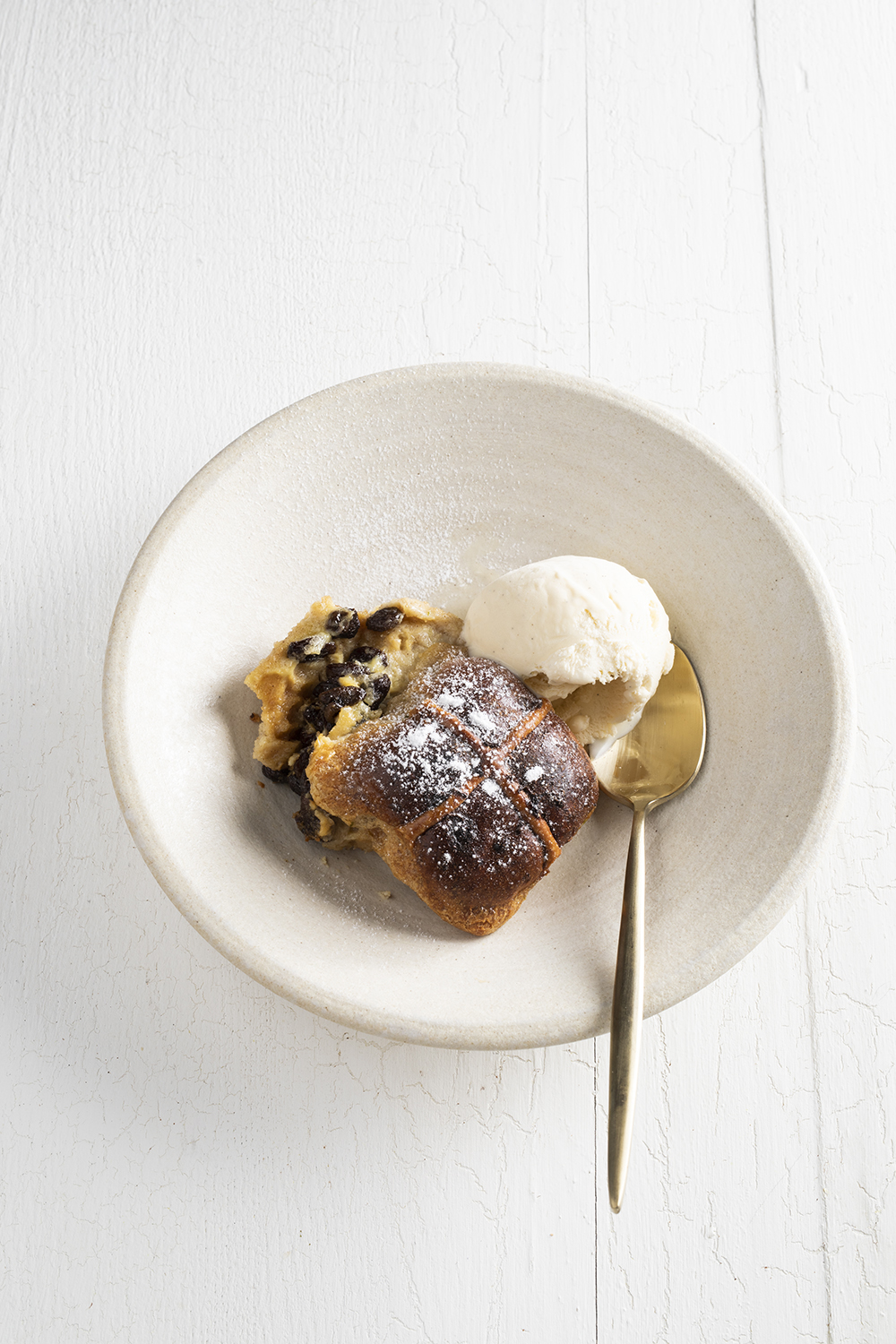 PREP TIME: 15mins
COOK TIME: 30mins
TOTAL TIME: 45mins
SERVINGS: 6-8 people
INGREDIENTS:
50g Pams Butter
6-8 Apple and Cinnamon Hot Cross Buns, sliced in half
¼ cup raisins
3 eggs
1½ cups milk
1 cup Pams Cream
3 tbsp Pams Caster Sugar
1 tsp vanilla essence
1 tsp finely grated lemon zest
Icing sugar and whipped cream or
ice cream to serve
METHOD:
Preheat the oven to 180°C. Lightly grease a baking dish with a little butter.
Spread the remaining butter over one side of the hot cross bun slices and layer in the dish. Sprinkle over the raisins.
Mix the eggs, milk, cream, caster sugar, vanilla essence and lemon zest together in a large bowl. Pour the mixture evenly over the buns. Set aside to soak for 10 minutes.
Bake in the preheated oven for 30 minutes or until the top is golden and the custard is set. Dust with icing sugar and serve warm with whipped cream or ice cream.