Try out this tasty Spinach Feta Pie recipe from New World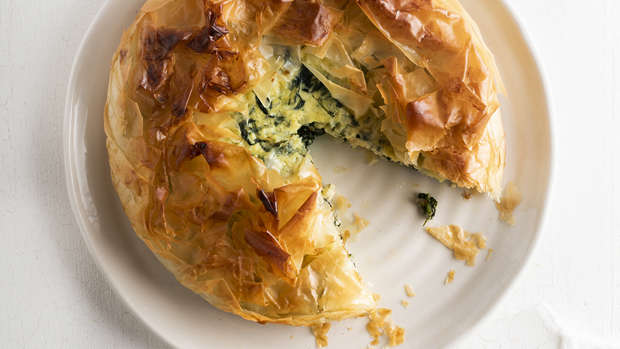 While you are in your bubble, cooking is a great way to enjoy time together, and New World are firm believers that even the simplest of ingredients can create delicious meals! 
Why not check out New World's tasty recipe for Spinach, Ricotta & Feta Greek Pie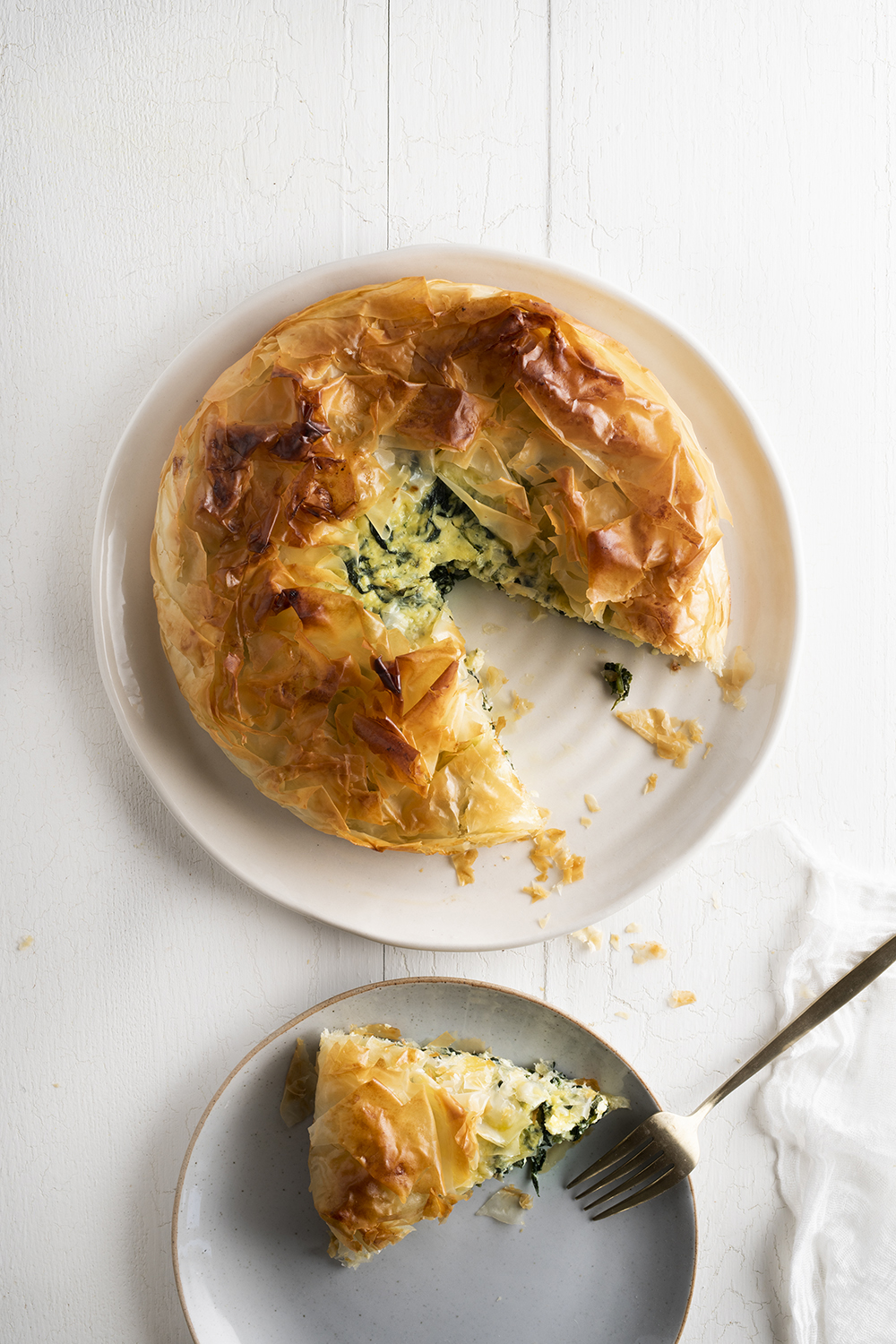 PREP TIME: 40mins
COOK TIME: 30-35mins
TOTAL TIME: 1hr 10-15mins
SERVINGS: 6 people (apporx).
INGREDIENTS:
1 bunch (400g) spinach, roughly chopped
2 tablespoons Pams Olive Oil
1 onion, finely chopped
2 cloves garlic, crushed
1 teaspoon lemon zest
200g feta, crumbled
200g ricotta
¼ cup grated parmesan
½ cup chopped fresh herbs – mixture basil and dill
3 eggs, lightly beaten
10 sheets filo pastry
75g Pams butter, melted
METHOD:
Preheat the oven to 200°C. Lightly grease the base and sides of a 22cm round spring form tin.
Place the spinach in a large bowl. Cover with boiling water and stand for 1 minute, or until spinach has wilted. Drain and cool, then wrap in a clean tea towel and squeeze out as much water as possible. Transfer to a large bowl.
Meanwhile, heat the olive oil in a frying pan over medium to low heat. Add the onion and garlic and cook for 4-5 minutes until softened.
Add onion mixture to the spinach with lemon zest, feta, ricotta,parmesan, chopped herbs and eggs. Mix until well combined. Season with salt and pepper.
Place one sheet of filo pastry on a clean, flat surface. Brush with butter on one side. Place filo in prepared tin, butter side up, so it covers the base and overhangs the sides. Take another sheet, brush with butter then transfer to the tin, butter side up and slightly off-centre so the long side of the filo comes up and over side of tin. Rotate tin slightly and repeat with another sheet so the overhang covers another section of the tin. Continue with the remaining 7 sheets, rotating tin so there is an overhang around the entire tin.
Spoon the spinach filling into the tin and level. Gently fold the overhanging filo towards the middle to create a ruffled, folded effect. Transfer to a baking tray.
Bake in the preheated oven for 30-35 minutes, until the filo is crisp and golden. Serve warm or cold.