Try out this tasty Traybake Chicken recipe from New World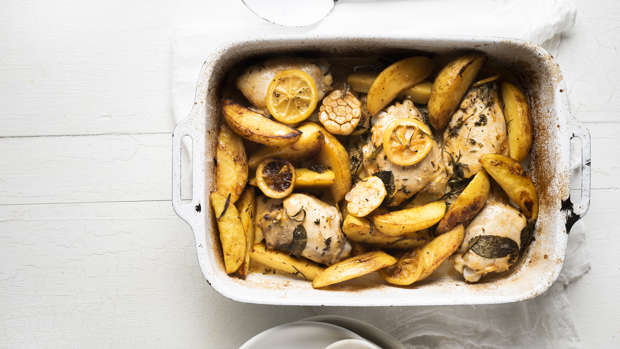 Whether you're looking for new ways to entertain the kids, or just craving something a bit different, you can count on New World to provide the ingredients and inspiration. 
Check out their Traybake Lemon and Garlic Chicken recipe for inspiration.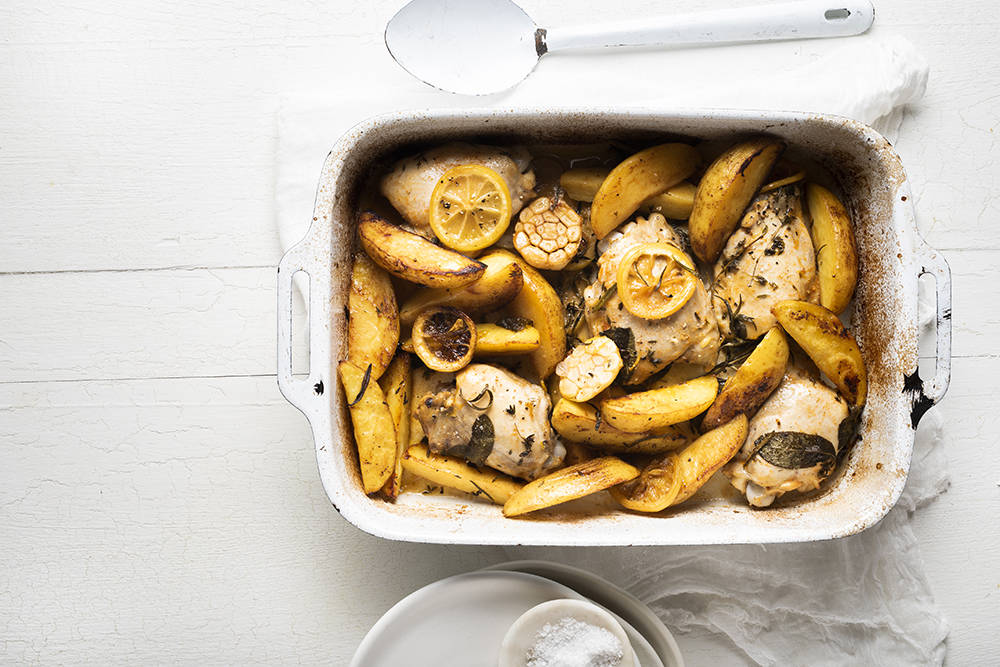 PREP TIME: 15mins + marinating time
COOK TIME: 50mins
TOTAL TIME: 1hr 5mins + marinating time
SERVINGS: 4 people (approx).

INGREDIENTS:
1kg chicken thigh cutlets, or bone in chicken thighs
4 large agria potatoes, cut into large wedges
1 garlic bulb, cut in half
¼ cup Pams Olive Oil
1 cup dry white wine
Zest and juice of 1 lemon
1 lemon, extra, thinly sliced
4 sprigs rosemary
2 tablespoons fresh thyme sprigs
2 tablespoons fresh sage
1 teaspoon paprika
Parsley to garnish
METHOD:
Place the chicken, potatoes, garlic, olive oil, wine, lemon zest and juice, sliced lemon, rosemary, thyme, sage and paprika in a large bowl. Toss well to combine. Cover and chill in the fridge for 1 hour.
Preheat the oven to 180°C. Place the chicken, potatoes and marinade in a large roasting dish. Season with salt and pepper. Cover tightly with foil and roast in the preheated oven for 30 minutes. Remove the foil and turn the chicken and potatoes.
Increase oven temperature to 220°C. Cook for a further 15-20 minutes, turning occasionally until the chicken is golden brown and cooked through. Garnish with chopped parsley.