Tubs of Rainbow Paddle Pop and Bubble O'Bill ice cream is out in NZ now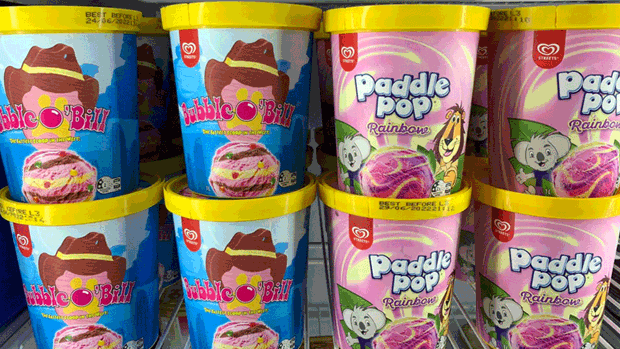 This is the best news we've heard all year!
The ice cream company has rolled out tub versions of two classic flavours — Rainbow Paddle Pops and Bubble O'Bill!
If these don't remind you of your childhood, I don't know what will!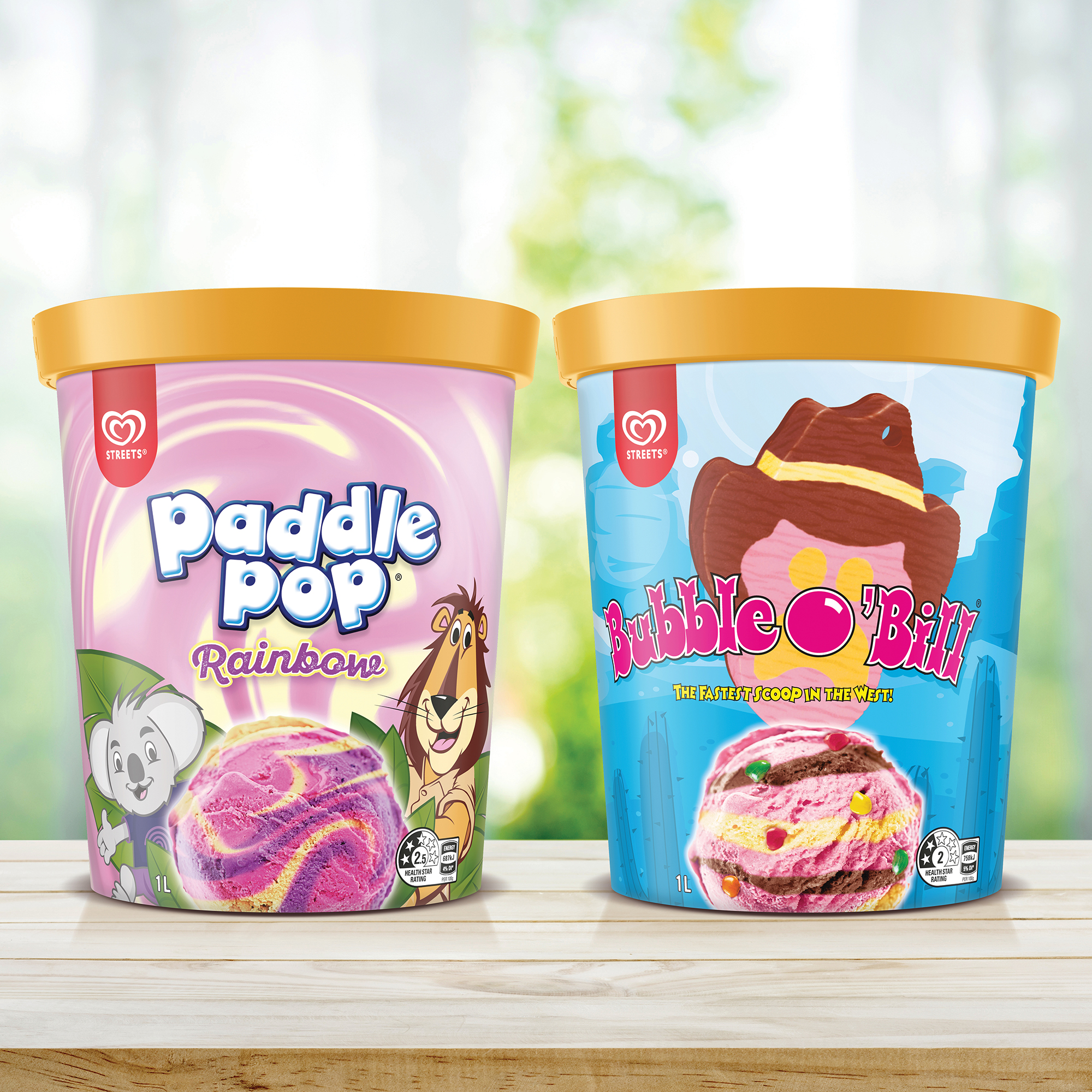 And yes, the Bubble O'Bill tub includes bubble gum-flavoured candy pieces scattered throughout its chocolate and caramel ice cream, OBVIOUSLY.
Annie Lucchitti, Streets Brand Manager, said, "We've been trying to keep it a secret, but the rumours are true. These are the top requests we receive from Streets' fans, and we couldn't be happier to deliver what they want. We know Kiwis love to enjoy their favourite ice cream sticks, and now they are scoopable and shareable!"
The new tubs are available in all Countdown supermarkets, North Island New World and Pak n Save supermarkets now and it will be coming to South Island New World and Pak n Save stores from 5 July 2021 for around $8.99 a tub.