Twelve days 'til Christmas Cocktails: Gingerbread Martini recipe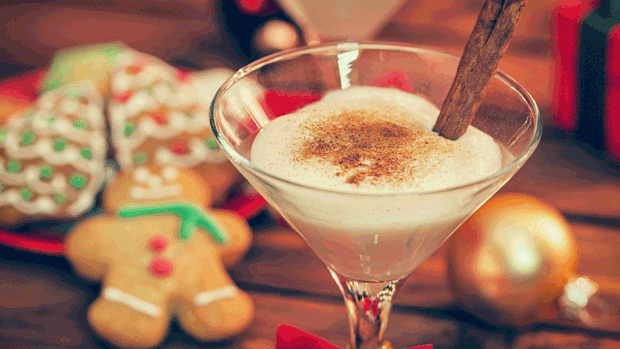 The festive season is officially upon us!
And what better way to celebrate than some delicious Christmas Cocktails!?
Introducing our 12 days 'til Christmas boozy advent calendar! Check back every day for a brand new holiday-themed tipple that you will definitely want to try for yourself, right up until the big day!
Remember to drink responsibly! 
GINGERBREAD MARTINI

INGREDIENTS 
For one serving - scale up as needed
1 shot of vodka
1-2 scoops of ginger ice cream (or caramel if you can't find ginger - just add an extra pinch of ground ginger)
Good squeeze of caramel sauce to taste
Pinch of ground ginger
Pinch of ground mixed spice
Milk
Gingernut biscuits
METHOD
Combine vodka, ice cream, caramel sauce, ginger and mixed spice in a blender or food processer and top up with enough milk to fill a martini glass (or similar-sized vessel).
Blend until smooth and creamy and pour into glass.
Crush one or two Gingernuts into crumbs with a rolling pin (or a large can if you don't have a rolling pin). Sprinkle the crumbs over the cocktail to serve.
Enjoy!