Voice behind viral Yanny / Laurel clip reveals what he really said
Publish Date

Friday, 25 May 2018, 10:30AM
The man whose voice has been on everyone's ears recently has revealed what he actually said in the clip that's divided the world between those who hear Yanny and those who hear Laurel.
Actor Jay Aubrey Jones recorded the second-long clip more than a decade ago for Vocabulary.com.
He could never have imagined the clip would resurface years later and become a viral sensation.
In fact, he didn't even recognise his voice when the clip first went viral.
In an interview with NBC, Jones said he was "completely and utterly floored by this".
"I'm really amused. Every so often I'm laughing."
The New York-based actor auditioned for the job of voice actor for the Vocabulary.com project and went on to record about 36,000 words and phrases.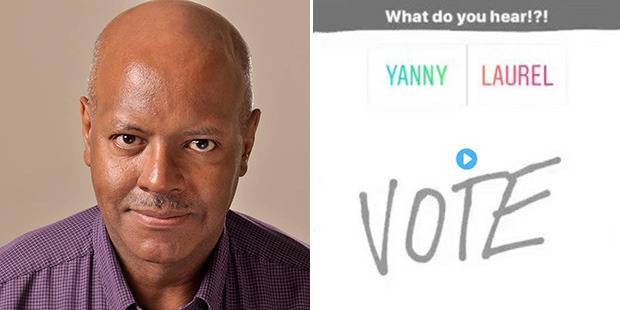 Jay Aubrey Jones has revealed what he actually said in the Yanny or Laurel clip. Photo / Facebook , Twitter
"The whole process took about two or three months. The one that sticks out the most to me was Ethel Merman. Typical for a Broadway kid, right?"
Now, more than 10 years on, millions of people worldwide are discussing whether Jones is saying Yanny or Laurel.
"You can imagine my shock. I'm still having trouble processing this," Jones told NBC. "I'm now learning the total and utter power that the internet has, that it has gone worldwide so quickly."
He has now put the debate to rest by revealing what he actually says in the clip: sorry to all those who hear Yanny, but Jones has confirmed he actually said Laurel.
This article was first published on NZ Herald and is republished here with permission.