Watch the powerful 'Be a Lady They Said' video narrated by Cynthia Nixon that is going viral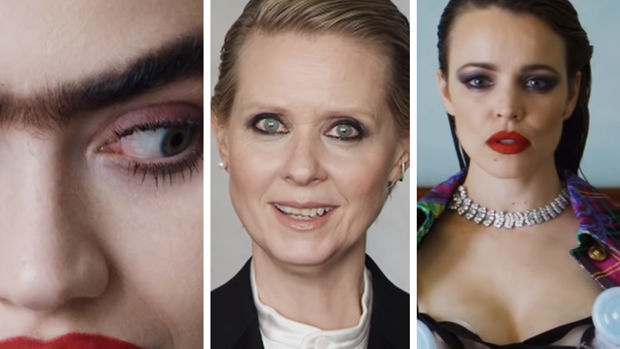 Warning: Video contains scenes that may offend
A confronting and powerful video about the conflicting messages women are told has gone viral online.
Narrated by Cynthia Nixon of Sex and the City fame, the video entitled Be a Lady They Said has been making waves after it was released by Girls Girls Girls magazine.
The clip features a shortened version of a blog post from by Camillie Rainville - which the steely-eyed Cynthia does a brilliant job of reading – set to daring and at times shocking images that explore the impossible beauty standards women face in 2020.
"Be a lady, they said," Cynthia recites. "Your skirt is too short. Your shirt is too low. Don't show so much skin. Cover up. Leave something to the imagination.
"Don't be a temptress, men can't control themselves. Men have needs. Look sexy. Look hot. Don't be so provocative. You're asking for it."
Nixon continues: "Eat up. Slim down. Stop eating so much. Order a salad. Don't eat carbs, skip dessert, go on a diet. God, you look like a skeleton!
"Why don't you just eat? You look emaciated, you look sick. Men like women with some meat on their bones… Remove your body hair. Bleach this, bleach that.
"Eradicate your scars, cover your stretch marks, plump your lips, botox your wrinkles, lift your face, tuck your tummy, perk up your boobs. Look natural. You're trying too hard. You look overdone. Men don't like girls who try too hard."
Since it was uploaded the video has earned more than 1.5 million views on Instagram and more than 520 thousand on YouTube.