Watch this mum's hilarious rant about parents complaining
Publish Date

Friday, 1 September 2017, 1:00PM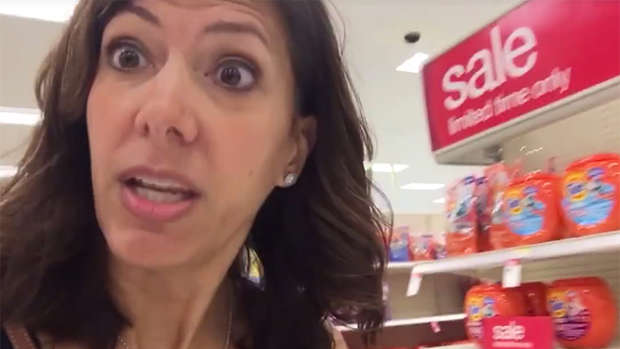 One mother has had enough with other parents complaining about the giant costly stationary list that comes with back-to-school time.
During her back-to-school shopping trip, American mum Dena Blizzard let out her frustrations on camera - letting other parents know that they should be thanking teachers for taking their kids off their hands, rather than grumbling about all the books and pens they have to buy for their kids.
"I've been noticing lately when people are doing their back to school shopping, everybody's complaining," she says during her rant. "Listen ... I will give you anything to take my kids. I'll get you a yellow binder or get you a red binder."
At one point the funny mummy takes a swig from a tiny wine bottle, as she fills her shopping cart full of items not even on the school list. She throws in items like a microwave, a candle and a pillow along with other things teachers might like - because, Dena explains, "these teachers have to put up with your kids for an entire year".
She ends her rant by telling parents to "go hug a teacher". 
And even though it's not back-to-school season in New Zealand just yet, we're sure there are A LOT of parents who can relate.
*WARNING: Video contains explicit language*