What makes someone love or hate Marmite? Scientists have the answer!
Publish Date

Friday, 8 September 2017, 1:00PM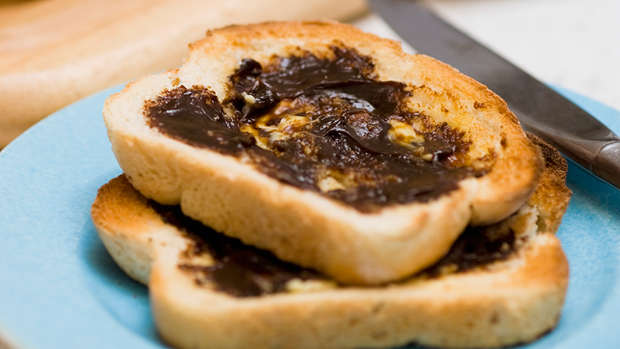 The mystery of why we love - or hate - Marmite seems to have been solved. Rather than a question of taste, it is a question of genes.
DNA testing of 260 men and women found that 15 genes predicted whether or not they liked the spread, according to the Daily Mail.
"Marmite taste preference can in large parts be attributed to our genetic blueprint, which shows that each of us is born with a tendency to be either a lover or a hater," said Thomas Roos, who led the research.
"Our data reveals that there are multiple genes that contribute towards this, and it is a really exciting discovery."
He said a genetic aversion to the spread could be overcome: "Like anything in genetics, taste preference is dictated by both nature and nurture. Our environment can impact our taste preference as much as the genes we are born with."
Philippa Atkinson of Marmite said: "For over a century we too have been questioning why the nation are so clearly divided between love or hate for Marmite.
"Finally, we have the answers. The DNA data provides a glimpse into our taste preferences. While it's fascinating looking at the data on this scale, the fun really starts when you test your own DNA and begin to delve into your own genetic make-up and see if you were born a lover or hater."
A moderate influence of genes on our taste preferences has been found to include a liking for vegetables, fruit, protein, snacks, starches and dairy products in children aged three.
One gene has been found to help determine whether we like bitter foods or not - but possessing this gene variation was not found to have any bearing on favouring or despising Marmite. The study was carried out by food science experts DNAFit.
Avi Lasarow, of the firm, said: "These fascinating findings show again how each day we are understanding more and more about the role that genetics play in our daily lives. The mystery around Marmite is one of the great British food debates, and we are proud to have led this exciting research project."
Marmite was invented in 1902 by the German scientist Justus von Liebig, who found that brewer's yeast could be concentrated, bottled and eaten.
This article was first published on Daily Mail and is republished here with permission.