White Chocolate Coco Pops now exist in New Zealand and we're not sure how we feel about it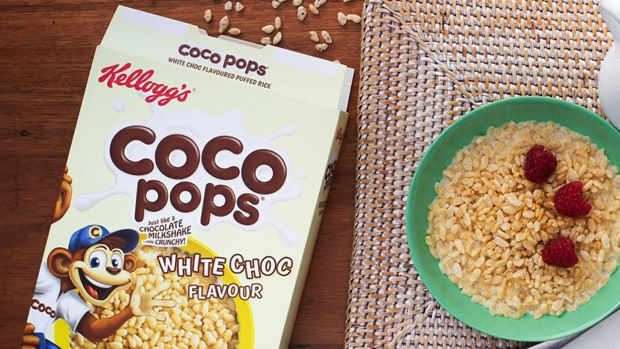 Kiwis can now get a white chocolate milkshake, only crunchy!
That's right, White Chocolate Coco Pops is now a thing and they've hit New Zealand supermarket shelves.
But if we're honest, we're not quite sure how we feel about them …
We all love the chocolatey goodness of the classic Kellogg's cereal - this new white-choc twist seems to be a sweeter surgery version of Rice Bubbles.
However, for those who love this taste of white chocolate, this could prove to be the perfect breakfast treat.
Coco Pops Brand Manager Charlotte Gibbs explains that the new flavour was apparently a hit across the pond, in the UK.
"It was such a huge hit in the UK, and we can't wait to share it with New Zealand," she says.
The limited-edition Coco Pops White Chocolate is described as having a "unique taste inspired by the delicious crème brulee and pana cotta desserts" and is available in supermarkets for $4.89.
Know a white chocolate-lover who'll want to try it out?