Whittaker's is bringing out its very first ice cream and we CANNOT WAIT to try it!
Publish Date

Wednesday, 19 September 2018, 1:00PM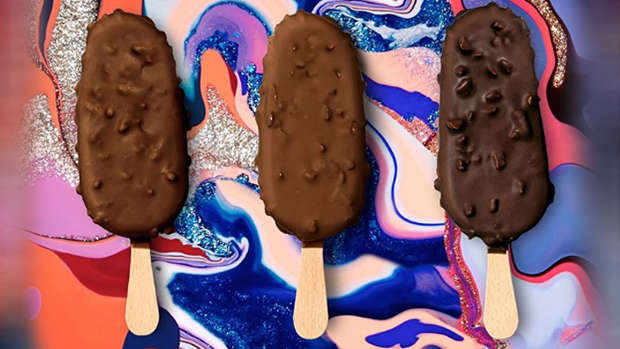 One of New Zealand's favourite chocolate brands Whittaker's has branched again out, this time to create a permanent ice cream range with Tip Top.
The Wellington-based chocolate company have created three ice cream flavours, Vanilla and Cashew Praline, Coffee and Cacao, and Chocolate and Pretzel.
We cannot wait to try these delicious looking treats which will be on sale in supermarkets next week.
The team-up between Whittaker's and Tip Top began last year according to Whittaker's marketing manager Jasmine Currie.
"We've always had a dream to be able to create a delicious ice cream with somebody - and on a stick [the product's] so perfect because we can have that really generous coating of Whittaker's chocolate," she said.
Yum!
This isn't the first time Whittakers has collaborated with another brand.
It started a chocolate milk craze when it got together with Lewis Road Creamery in 2014 and has since partnered to create a chocolate butter, chocolate liqueur, and a craft beer with Garage Project.
The chocolate company was established 120 years ago and Jasmine says they are constantly working on "new innovations and chocolate flavours".
"We love to try new things and if there's an area we can delight our chocolate lovers with then we love to be there."
Tip Top is no stranger to a tasty team up either. The company created a delicious Squiggles Hokey Pokey ice cream with Griffins last year. o
To celebrate the launch the companies will host pop-up stores in Auckland and Wellington to give out free icecreams.
The Auckland pop-up will be in Newmarket on September 22 and in Lambton Quay, Wellington, on September 27.
This article was first published on the NZ Herald and is republished here with permission. Additional reporting by The Hits.