Why the 90s sitcom 'The Nanny' died off
Publish Date

Thursday, 15 June 2017, 4:56PM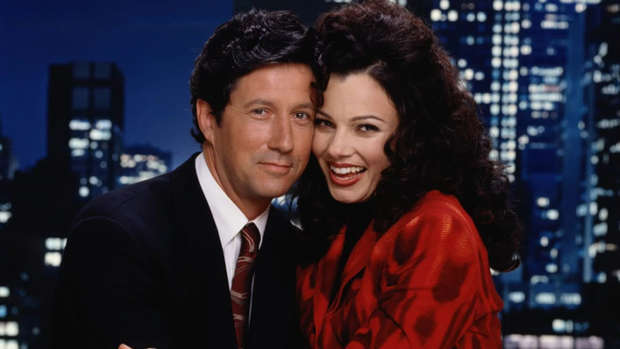 A star from 'The Nanny', Fran Drescher, has come out with a few secrets from behind the scenes of the 90s sitcom in an interview with Studio 10.
With ex-husband and friend, Peter Marc, who she created the show with, the two reflected on the show's origin, highlights, and demise.
The 59-year old star found the inspiration for the show after she sat next to a CBS studio exec on a flight from America to Paris. By the time they had arrived in Paris, she had managed to convince the exec to go ahead with her idea and pitch a pilot.
She initially wanted to stay with her close friend, the supermodel 'Twiggy', but later found that the model was too tied up with work commitments. She then turned her attention to a friend's daughter.
"I decided to schlep her around so I wouldn't be alone," said Dreshcer.
"I couldn't get this relationship out of my head. I thought of the idea: A spin on The Sound Of Music, only instead of Julie Andrews, I come to the door".
They pitched this idea, and the execs snapped it up as fast as they could pitch it.
As the show progressed, viewers were calling for Fran and Maxwell to get together more and more frequently.
They now know that it turned out to be the demise of the show.
"When a show is built around a love that can't happen, sexual tension, you have to keep it that way. As much as you want the people to get together, as soon as they do, people start tuning out,"
"We didn't want to get them together."