Wife gives PERFECT response to husband asking what's she's been doing all day
Publish Date

Friday, 27 October 2017, 2:08PM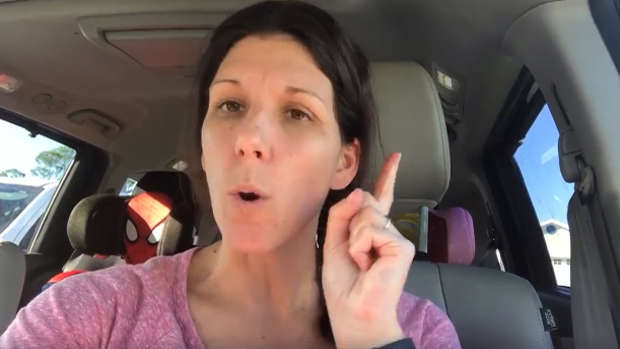 Mums have so many tasks throughout the day. They have to be; an alarm clock for their kids, the morning/lunch/dinner chef, personal taxi service, laundry service, maid and the list goes on and on. 
It's all put to shame when loved ones ask mums questions like "What have you been doing today?"
This situation occurred when mum Meredith Masony of "That's Inappropriate" was asked this by her husband and she took to Facebook to vent.
She launches into an explanation of what she's been doing every day as mother and wife saying,  "Today I have been the maid, I have been the laundress, I have cooked dinner, I have grocery shopped, I have worked, I have conference calls and meetings … " she says. "I have been doing all of the things."
She then goes on to say, "I have been doing 50 million different jobs. Because that's what we do all day every day, as moms. We just do jobs. What do we got to do? We got to do something else. Jobs! Jobs! Jobs! Jobs! That's what we do, as moms."
Throughout the video, she keeps on saying the same one-liner and it truly puts out the simple yet sometimes forgotten message: "I am ONE person." 
"Don't ask me that," she continues. "Don't say, 'I don't know what you've been doing.' Because you know what? I'm going to tell you what I've been doing and you're not going to like it. You're not going to want to listen to me. I am one damn person! I will get to it when I get to it."
Mothers of the internet have nodded their heads in solidarity, with over 10k reactions and 5k shares on the and the video.