Will & Grace reboot coming to New Zealand and ALREADY has second season in the works
Publish Date

Monday, 7 August 2017, 10:10AM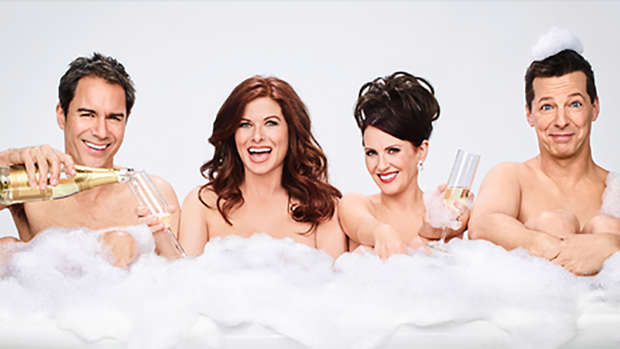 The Will & Grace reboot is set to air in New Zealand later this year and it looks like it will be sticking around.
The TV show has been commissioned for a second series - before the first has even aired!
NBC Entertainment Chairman Bob Greenblatt has confirmed the popular show will return for "a minimum of two seasons", shortly after the company ordered a 12-episode revival series, which was upgraded to 16 shows. 
Speaking on a panel for the programme at the Television Critics Association press tour, Bob said: "There's been such an outpouring of love from the fans. 
"We're a very grateful network and we're more than thrilled to have this show for a minimum of two seasons."
The original Will & Grace series began in 1998 and aired for nearly 200 episodes over eight seasons before ending in May 2006. 
A New Zealand airing date has yet to be confirmed, however, the new series is slated to start TVNZ 2 as closely behind the US debut on September 28 as possible.
Star Debra Messing - who plays Grace Adler - admitted the actors have had an enjoyable time filming the revival. 
She said: "It felt like coming home and we laughed so hard."
Eric McCormack - who plays Will Truman - admitted it was a "no-brainer" to sign up for a second series already. 
The 54-year-old star said: "It's a beautiful crazy thing that happened."
Last year, Debra, 48, admitted she would be keen for the show to return but wanted to do a "naughty" version on an on-demand service. 
She said: "If there was a Will & Grace 2.0, my wish is that we did 10 [episodes] on, like, Netflix or Amazon or somewhere where it could be the naughty version of Will & Grace.
"Because you know we were on network television and there were certain lines of common storytelling that we were limited to so it would be fun to kind of go into that world where nothing is held back."
Will & Grace will be available on later this year on TVNZ.
- Bang! Showbiz with additional reporting by The Hits