Woman finds bouquet of flowers with a note from a stranger and it will melt your heart
Publish Date

Thursday, 11 January 2018, 3:00PM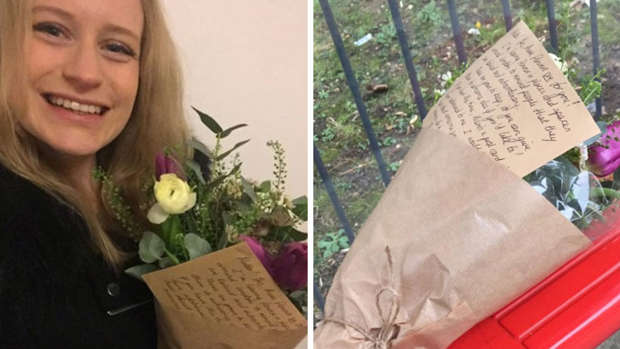 A woman has revealed how finding a bunch of flowers left by a stranger "made her year" after she came across them at a bus stop near to where she'd been involved in a cycling accident months earlier.
Ruth Clark, 26, discovered the bouquet, which came with a note explaining that the stranger was leaving the flowers around London to remind people they are "valued and extraordinary".
The find, Ruth explained on Twitter, was particularly poignant as she'd been injured in a serious cycling accident nearby back in July, the Daily Mail reports.
She explained it was just a few hundred metres from where "a dozen or more complete strangers mopped me up, gave me blankets, stroked my hair and made me laugh as I lay, broken and bleeding, on the road waiting for an ambulance. I AM SO EMOTIONAL."
She added that one man had even given her his yoga mat to lie on, which was "possibly the most 'hipster' response ever." 
The flowers came with a postcard addressed to the giver who invited the finder to write back to them and tell them about "someone you think is extraordinary. Someone who to you is magic."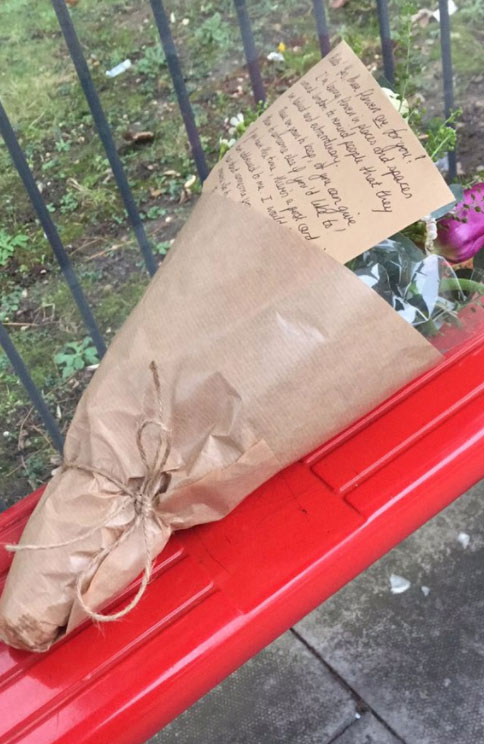 Photo / Twitter
"This act of kindness was particularly important and touching as it brought back a lot of memories of the kindness strangers demonstrated in that moment on the same street just a few months ago," Ruth told HuffPost UK.
"My recovery took a couple of months, but the kindness people showed me that afternoon helped me stay positive."
Despite her accident, Ruth is back on her bike and had even made a resolution to save money by cycling to work every day, but was feeling so tired on the morning she found the flowers that she decided to get the bus instead.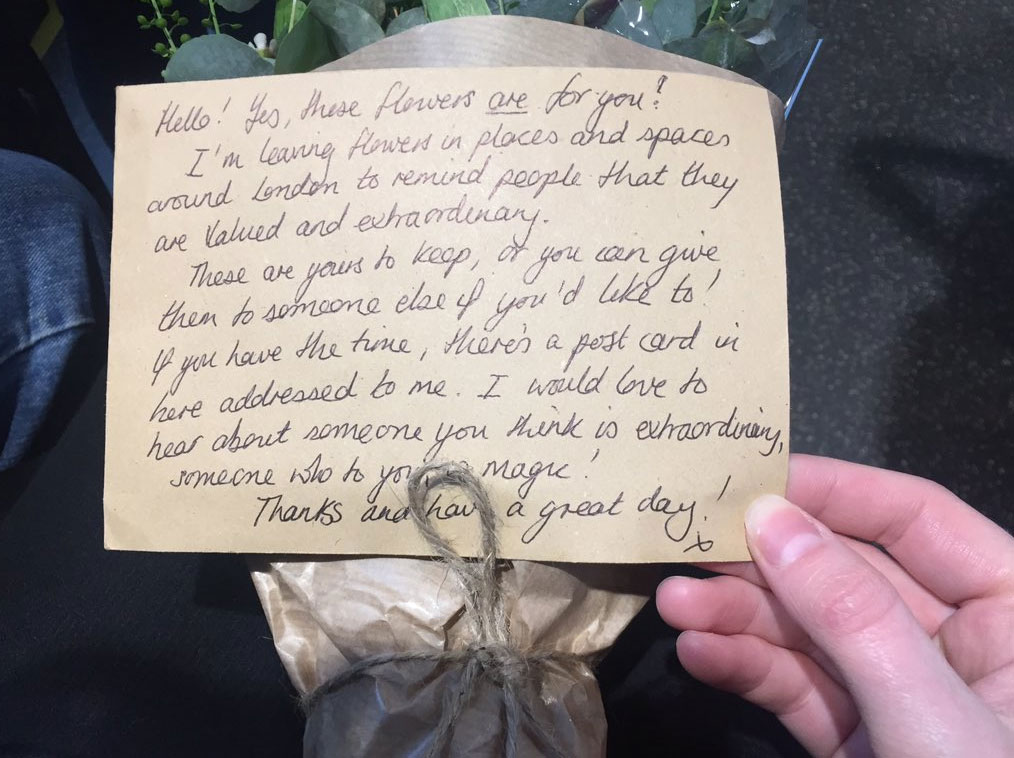 Photo / Twitter
Her tweet about the delightful bus stop recovery has received almost 1,000 likes with followers describing it as a "lovely story".
"That is so wonderful - I love random acts of kindness! That person is extraordinary themselves," one said. 
Another added: "Aren't people just amazing? This made my heart happy."

Photo / Twitter
This article was first published on Daily Mail and is republished here with permission.