Woman learns the hard way why you SHOULDN'T apply fake tan before a work out
Publish Date

Thursday, 5 October 2017, 1:00PM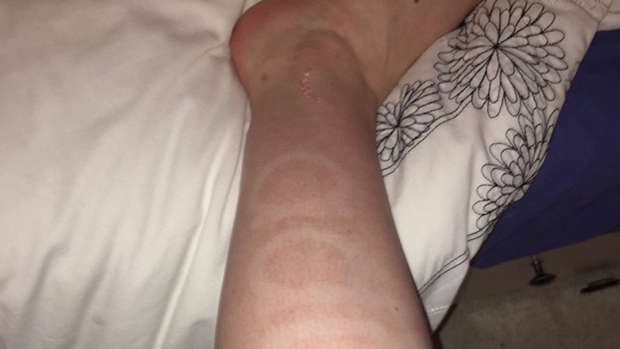 One woman learnt the hard way why you should never work out after having a fake tan.
Twitter user Eve, revealed that she was left branded with the Adidas logo when she hit the gym after applying the fake tan.
"That's the last time a work out with tan on," she wrote along with a photo of her leg emblazoned with the activewear branding.
But it turns out Eve isn't the only one to make this tanning error.
"Same," Twitter user Eden replied featuring her own Adidas mark.
The company didn't seem phased by Eve's tanning fail, in fact, they seemed to think it was great.
"We'd say it's fate," they replied in a tweet, " Way to rep the Three Stripes, Eve. We see you."
Well, this is definitely a hilarious cautionary tale for all of us: sweat and fake tan DO NOT mix.