Woman shares viral picture of 'the worst passenger ever' and it will gross you out!
Publish Date

Monday, 24 July 2017, 2:38PM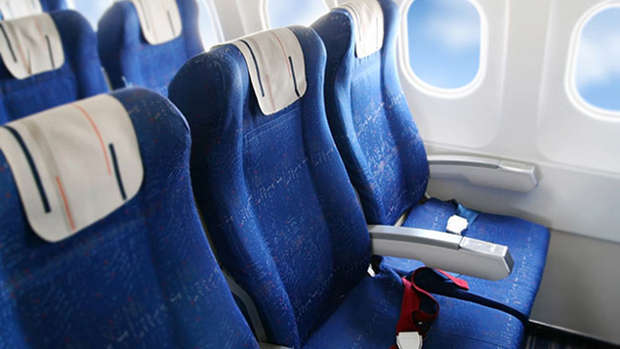 Imagine boarding a flight to find you discover you have a whole row to yourself.
Jackpot, right?!
Well, apparently not for Jessie Char.
"I was flying home to San Francisco, and was so excited when I realised I had the whole row to myself. I even left the armrests up so I could bask in my luxurious airplane bench," the 30-year-old told Today.
But moments after take-off, the empty seats, well, weren't so empty anymore.
And it's safe to say she met the worst travelling companion ever – a pair of feet!
"I noticed one of the armrests collapse and so I looked over only to see a foot emerge from the row behind me," she said. "It was writhing around on one armrest, and there was a significant amount of toe wiggling... And then, from the other side of the chair, another foot emerged."
Grossed out yet? If not, you're about to be because it gets even worse!
"While I was logging onto the airplane Wi-Fi, I saw the left foot stretch over to open the window, and then close it again," she continued.
The bare-footed assault went on for a full 10 minutes before a flight attendant asked the passenger to stop.
According to Char, the feet belonged to a woman who appeared to be in her 40s and looked around 5 feet 3 inches tall.
"We were in the section with extra leg room," she noted, "so there was no way she didn't have enough room for her legs."