Woman sparks major debate after revealing she doesn't want to be friends with her sister
Publish Date

Monday, 19 March 2018, 4:18PM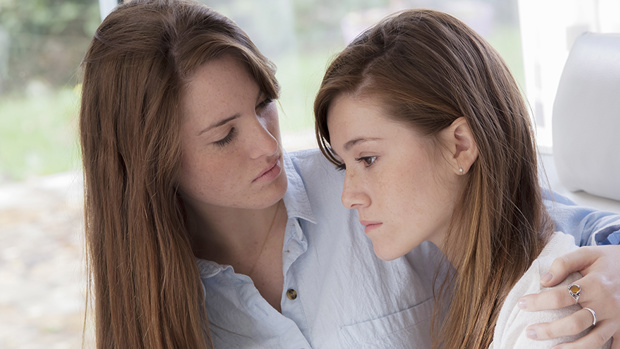 A woman has provoked a furious debate over family bonds by admitting she's sick of her sister's attempts to spend time with her because they have ''no connection''.
Taking to Mumsnet, the British mother revealed she and her sister have different personalities and she makes constant excuses not to see her because she doesn't feel the need to be close friends, reports The Daily Mail.
She's also been left irritated by her sister's attempts to spend time with her nieces and nephews and said she hates feeling like a 'horrible person' for trying to get on with her own life.

The woman revealed she had attempted to distance herself from her sister as they have different personalities. Photo / Mumsnet
Her post received a divided response; some said she shouldn't reject her sister's efforts, while others insisted she's under no obligation to spend time with her if she doesn't want to.
Initial responses slammed the woman for not being honest with her sister about her views and also for not considering how her behaviour might affect their children.
Some criticised her for being ''harsh'' and ''horrible'', while one person said she felt very sad for the woman's sister and for the children on both sides.
"Don't you think the cousins would benefit from being close? Don't you want a relationship with your own nephew?"
However, others insisted that nobody should feel forced into a relationship with one adding: "You don't have to spend time with some you don't like much even if you are related to them."
Some asked if there was more to the story than met the eye, with one asking: "I'm assuming there's a lot of back story because you are coming across as quite harsh in regard to your kids, she's their aunt, not some random neighbour".




Photo / Mumsnet
This article was first published on dailymail.co.uk and is republished here with permission.