Woman sparks outrage after revealing her mum charges her for babysitting her kids
Publish Date

Monday, 23 April 2018, 12:02PM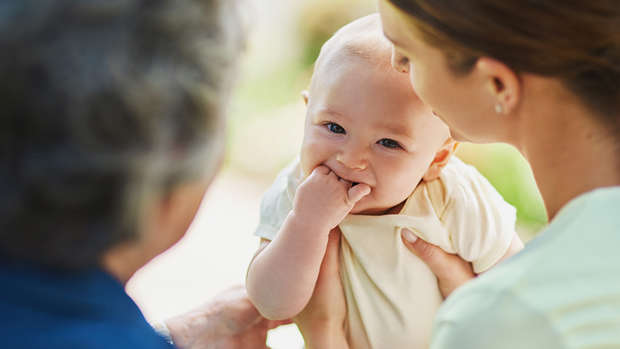 A woman has been left shocked after her mother asked to be reimbursed for money she spent on her grandchildren, after treating them to lunch while looking after them.
The baffled parent took to the British parenting forum Mumsnet to ask if it was unreasonable to be upset by the request, which came at the end of a few days of babysitting.
Explaining that she and her partner were struggling to get by, she revealed they had ensured the house was stocked full of food so her mother wouldn't be out of pocket while taking the reins, reports Daily Mail.
However she had taken the children out for lunch on a number of occasions, and wanted to be compensated for the money she spent, along with the train fare.
"We are quite skint at the moment and this is why I asked her to come down. We took her out for a meal when she was here to say thank you as well," wrote the mum.
She added her mother and her husband had just spent £50k renovating their house, while she and her partner were struggling to pay the rent.
Parents on the forum reacted with outrage and advised her to explain that she'd asked for help in the first place in order to save money.
Others questioned why she had taken the children out when there was food in the fridge.
One woman wrote: "I think you have to be honest with her and tell her you don't have the money as you weren't expecting her to take the children out. It's not fair that she made the decision to take the children out without checking whether funds were available."
"She taking the piss. She should of mentioned this before hand. Just tell her you haven't got the money," said another.
"Tell her you wouldn't have asked her to come if you'd known she wanted money and you won't ask her again. What a cow," wrote a third.
Another added: "She's out of order. How mean. Tell her she should have asked you in advance if she wanted you to pay, and say no. I'd be really hurt."
What do you think?
This article was first published on Daily Mail and is republished here with permission.