Woman's hair loss horror after Pantene conditioner tampered with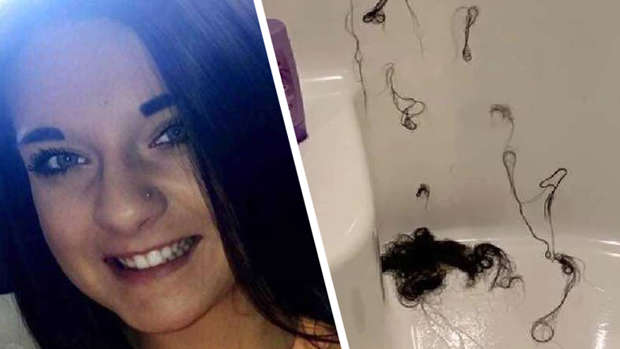 When you wash your hair, the last thing you expect is for it to start falling out in "massive clumps".
But unfortunately, that is exactly what happened to one woman's daughter after she left Pantene conditioner in her hair that had been allegedly tampered with.
American mother Taffy Jo Timm took to Facebook to reveal what had happened to her distraught daughter, Ashley Rose, claiming that Nair hair-removal cream had been mixed into the conditioner without their knowledge.

Ashley Rose. Photo / GoFundMe
"My daughter Ashley Rose bought some [shampoo and conditioner] two days ago and someone mixed Nair in her conditioner bottle!" Taffy wrote alongside photos of the clumps of Ashley Rose's brunette hair that had ended up on the shower floor.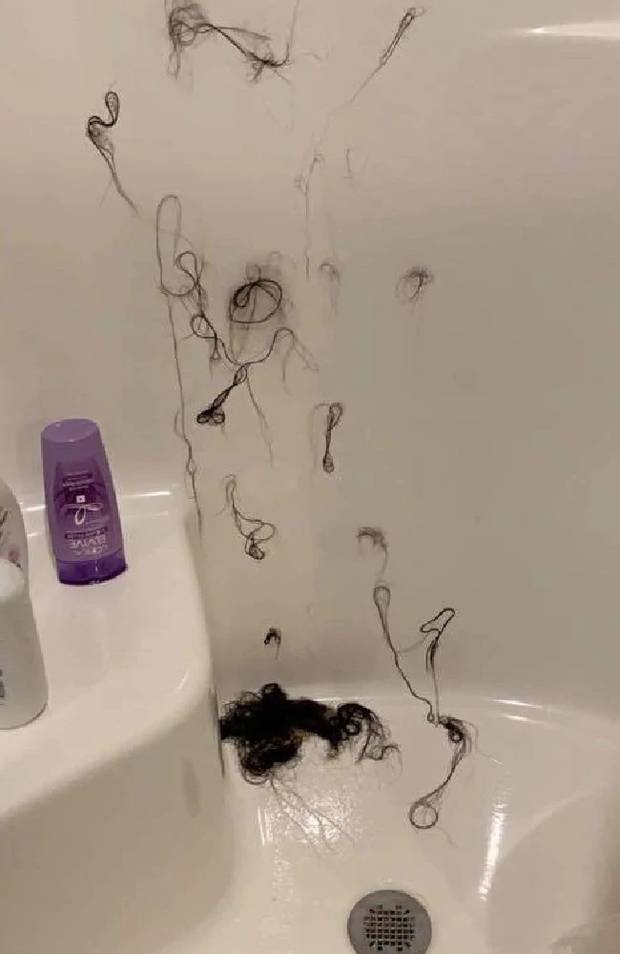 Photo / Facebook
"As I speak she is losing hair and crying," she continued, warning that the conditioner was "supposed to be white [but] is an ugly pink colour."
Meanwhile, Ashley's friend revealed that the young woman ended up in the local emergency room, as her scalp had become "red and irritated" from the harsh hair removal chemicals.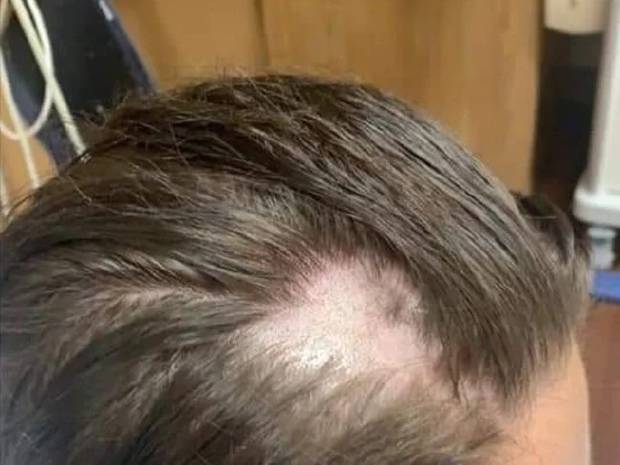 Photo / GoFundMe
"At this point, Ashley's hair began falling out in massive clumps," a family friend said.
"Ashley's hair is still shedding and her scalp is still irritated."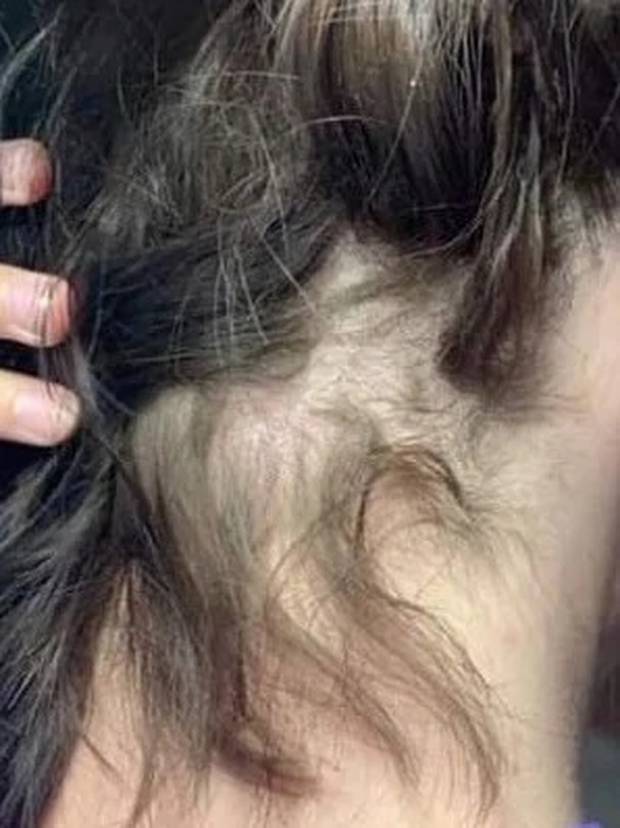 Photo / GoFundMe
The 44-year-old mother also explained that they were taking the matter seriously, involving the police who were accessing the security camera footage from the Walmart store the hair product was purchased from.
Later Taffy shared a heart-breaking update after Ashley when to a hairdresser to see what could be done about the bald patches on her head.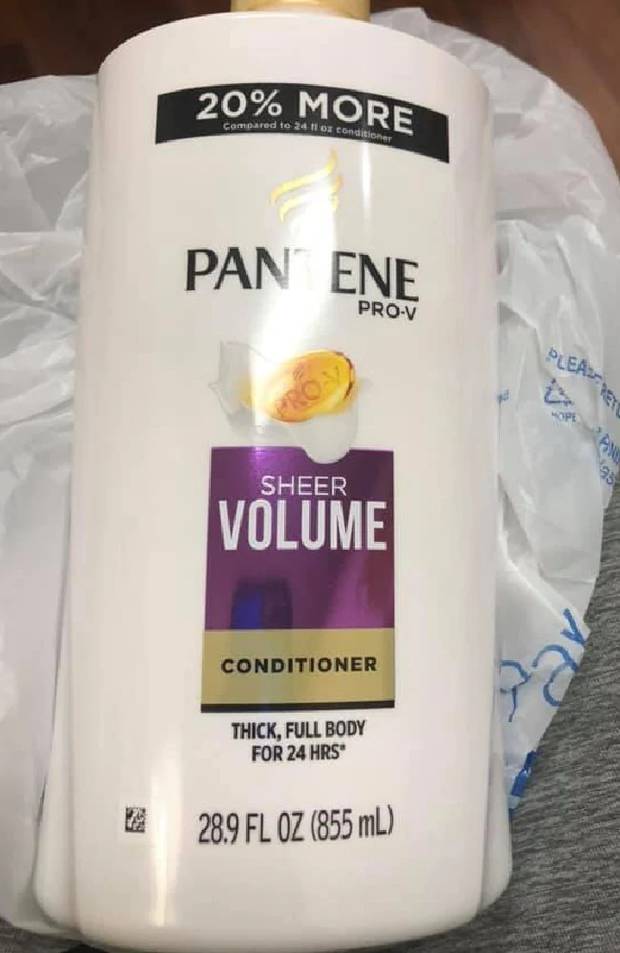 The bottle of conditioner that is thought to have been tampered with. Photo / Facebook
"Ashley went to get a consultation for extensions her hair is so brittle and still falling out they can't do anything," Taffy wrote on Facebook, explaining that the young woman's uncle ended up having to shave her head completely.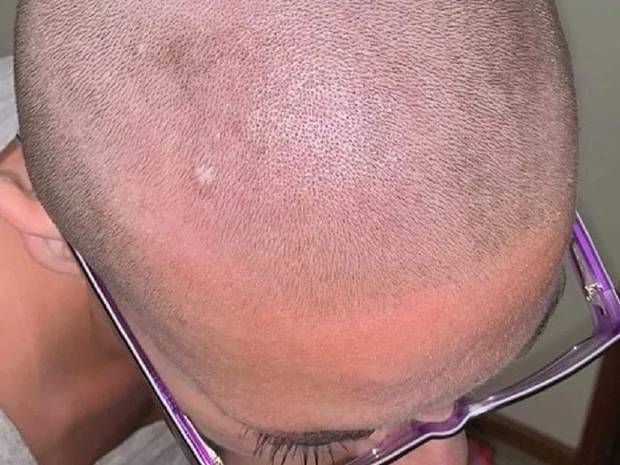 Ashley Rose was forced to shave her hair after the incident. Photo / GoFundMe
"Ashley is doing great! She just has to get used to all of this," she added, thanking everyone for their support. 
Our hearts go out to this poor young lady ... this is truly the stuff of nightmares!