Woman's song about her cancer journey brings Simon Cowell to tears on 'America's Got Talent'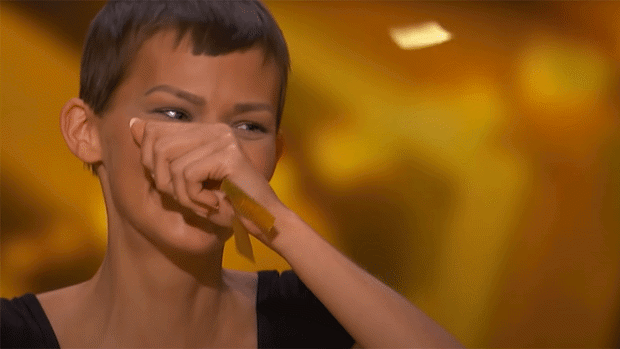 The judges of America's Got Talent – and the rest of the world - have been blown away by an absolutely stunning performance.
Contestant Jane who goes by the stage name Nightbird absolutely wowed everyone during her performance on the show, where she showed off his beautiful vocal skills with an original song It's OK which details the past year of her life.
The singer opened up about how she has cancer in her lungs, spine, and liver.
"I have a two percent chance of survival but two percent is not zero percent. Two percent is something and I wish people knew how amazing it is," she said, noting that she wanted people to know that she is "so much more than the bad things that happened to me."
Not only did his emotional audition earn her a standing ovation and cheers from the crowd, but also a Golden Buzzer from judge  Simon Cowell – who was so moved by her story and song that he got tears in his eyes.
The Golden Buzzer means that Nightbird will automatically make it into the live shows.
Watch Nightbird's amazing performance above – warning: it will leave you in tears!