Would you buy this bizarre bacon toaster?
Publish Date

Saturday, 30 September 2017, 1:00PM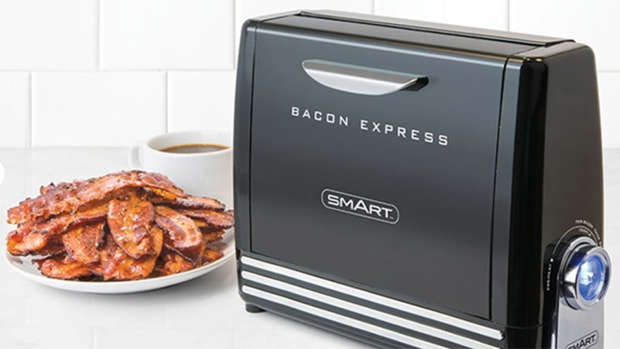 Bacon lovers will be delighted by news of a kitchen gadget that lets them cook their favourite snack "twice as fast" as in the pan.
The so-called Bacon Express, launching in the UK for the first time, is an upright grilling machine touted as a healthier, mess-free way of cooking rashers, according to the Daily Mail.
Made by SMART, the £49.95 (NZ$92.74) kitchen gadget sparked a frenzy when it launched in the US earlier this year and makers have now brought it across the pond - with shipping available to New Zealand - much to the delight of pork enthusiasts.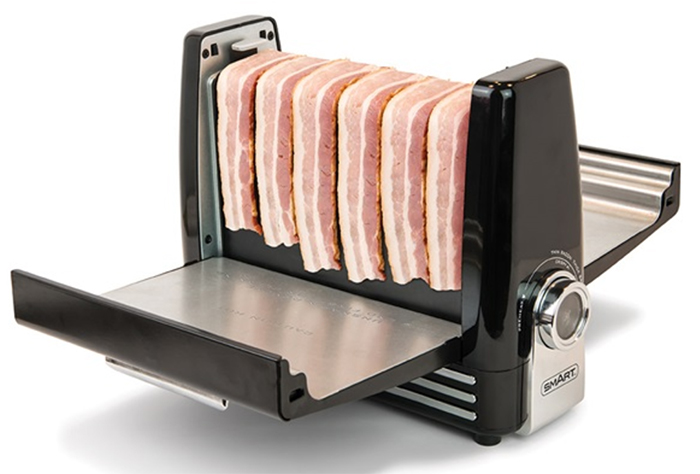 Available from Cuckooland.com, the gadget comprises an internal hot plate which closes at the sides and heats up, cooking up to six slices at a time.
A dial on the side lets cooks select their preferred "level of crispiness", before leaving it to cook for approximately 10-12 minutes. 
Touted as the perfect Christmas gift for students and bacon lovers, it can be easily cleaned by sliding out the drip tray, cooking plate and metal slides after cooking.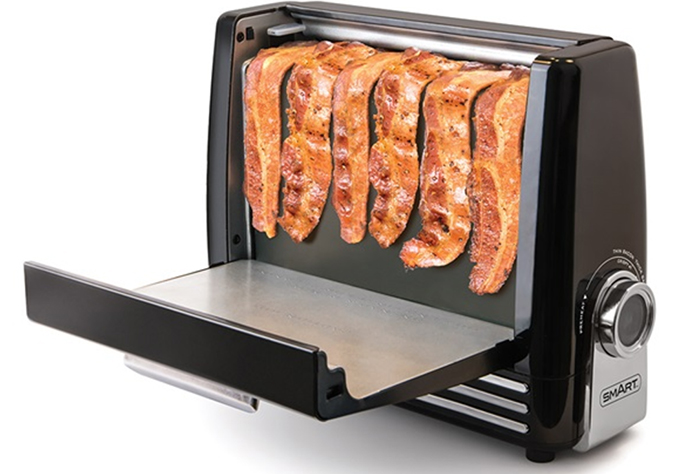 Bacon is traditionally fried in its own fat, which not only makes it less healthy but prone to shrivelling.
According to SMART, the vertical design of the Bacon Express prevents this as most of the grease runs off into the drip tray below, much like the popular fat-reducing George Foreman grill.
The Express allows you to cook bacon up to twice as fast as in a pan, as well as to cook it when you don't have access to a stove, such as in the workplace - SMART claim owners will "instantly become the most popular person in the office".
This article was first published on Daily Mail and is republished here with permission.