You will definitely want to use one of these 100 most unique baby names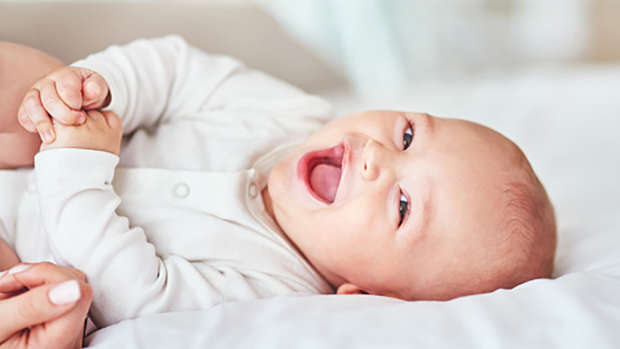 Most parents these days are in search of an unusual name for their baby - and this may just be the list of names for you!
Popsugar looked through all the names that were officially given to babies in America and have rounded up the 100 rarest boy and girl names..
Prepare to be inspired...
Boys names:
Agustin
Alfred
Anders
Arlo
Arian
Benton
Bodhi
Blaise
Braylin
Brecken
Brice
Bridger
Broderick
Brysen
Camilo
Cayson
Clinton
Coen
Coleman
Corban
Cortez
Crew
Cristiano
Damari
Dangelo
Darryl
Davon
Demarcus
Deon
Dimitri
Donte
Elian
Eliseo
Elvis
Enoch
Ethen
Flynn
Franco
Freddy
Gaige
Gibson
Graysen
Haiden
Hendrix
Houston
Howard
Hugh
Ignacio

Jabari

Jakobe

Jaron
Jaycob
Jaydan
Jaydin
Jaylon
Jean
Jeramiah

Johann

Joziah

Kael
Kamren
Keon
Keyon
Kingsley
Kohen
Kyan
Lathan
Legend
Leighton
Malaki
Major
Maksim
Maxton
Maxx
Mariano
Miller
Mustafa
Nixon
Otto
Princeton
Pierre
Quinten
Ralph
Reuben
Rey
Roderick
Ross
Thaddeus
Turner
Tyree
Tyrell
Tyrese
Trystan
Valentin
Vaughn
Vihaan
Yehuda
Zaire
Zackery
Zeke
Girls names:
Addilyn
Adley
Analia
Aria
Armelle
Aviana
Bexley
Braelynn
Brea
Brinley
Britta
Bronwyn
Calla
Camari
Cora
Corinna
Darby
Danica
Delaney
Diem
Dinah
Effie
Elodie
Elora
Ember
Embry
Emerson
Farah
Farren
Fleur
Gianna
Gracen
Grecia
Greer
Hadlee
Harlyn
Hartley
Hensley
Imogen
Ina
Isa
Isis
Ivana
Jaelyn
Joslyn
Kaia
Keegan
Kinsley
Laken
Larkin
Layla
Leona
Liana
Lilith
Makena
Maren
Marisole
Mavis
Merritt
Mireya
Naya
Nimah
Oda
Ophelia
Oriana
Paislee
Paloma
Pandora
Priya
Quinn
Ramsey
Rayna
Remi
Rhea
Rowen
Royce
Sena
Seraphina
Shea
Sia
Sloan
Suri
Syden
Teegan
Thea
Tinley
Trinity
Ulani
Uri
Valentina
Waverly
Weylyn
Willa
Xael
Yanet
Yani
Yvette
Zariah
Zaylee
Zuri