You won't believe how much this woman spent to try look like Kim Kardashian
Publish Date

Friday, 2 June 2017, 1:11PM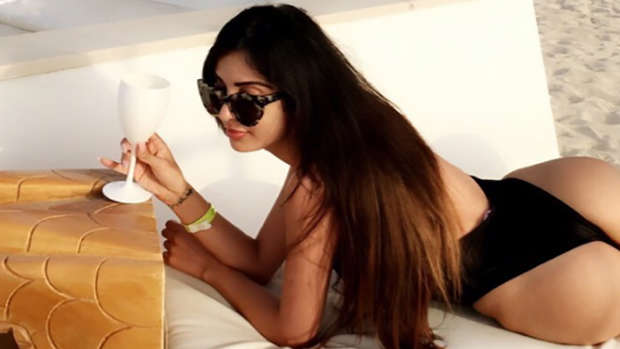 A model who used to catwalk for Versace has revealed how she plans to ignore doctors' advice and get an even bigger butt - after already spending over $180,000 (£140,000) on surgery.
Jennifer Pamplona, 24, from Brazil, says she's in awe of Kim Kardashian's curvaceous frame and hopes to have even more fat injected to overshadow her idol's famous derriere.
This is what Jennifer looked like before the surgeries: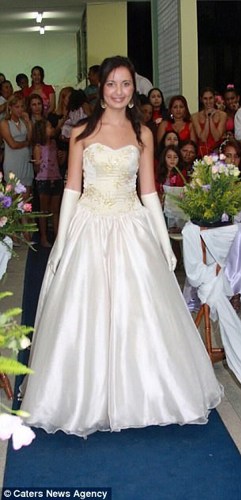 And this is what she looks like now:
 The plastic surgery addict became obsessed with making her figure more hourglass after being bullied over her slender frame as a teenager.
Pamplona had her first boob job at 17-years-old and since then has had surgery to remove four ribs, liposuction, a rhinoplasty, cheek fillers plus butt fillers and other procedures.
Last week, Jennifer who is part of the Plastics Of Hollywood talent agency for 'human dolls' and is set to filmed as a part of a TV show, had fat transferred from her stomach into her bottom.
However, surgeons have refused to operate further, fearing her slim frame will not support more implants - but nothing is stopping Jennifer from going bigger.
 Jennifer, a TV presenter and model, said: 'I fell in love with surgery a long time ago, but after seeing Kim Kardashian, I wanted to look like and have curves like her.
'Now I'm determined to get a larger butt than her. Everyone tells me I don't need to put any more in, but in my mind, I need to do it because surgery helps my self-esteem a lot.
'I decided I didn't like how I looked and I wanted curves, so I stated with surgery at 17-years-old, starting with my first boob job and it's continued from there.
'I used to be bullied quite a lot in high school because I was so skinny and not as curvy as other Brazilians.'
After her first boob job, Jennifer underwent nine surgeries in 24 hours as part of a Body Transformation TV show two years ago. 
She was offered the surgeries after the death of her then boyfriend, Celso Santebanes who was a Brazilian Human Ken Doll - and died of Leukaemia in 2014.
Surgeons removed ribs, gave her 34D breasts, a rhinoplasty, liposuction, cheek fillers, lip fillers, veneers, fat injections into her thighs and butt.
She said: 'I was invited to change my body on a TV show and I chose to continue his dreams of turning me into a curvy Barbie doll for him.
'It was always his dream for me to look like a human doll and after having the surgery I found I didn't have depression anymore.
'At first I was having surgery to satisfy Celso's dream, but now I do it for myself, when I look in the mirror and see this different Jennifer Pamplona it makes me happy.'
Jennifer has had 500ml of fat injected into her butt so far, with her most recent procedure cost £60,000($80K).
She said: 'I'm determined to get to 700ml.
'Surgeons have said it's not possible, they think I'm too exaggerated and that I don't need any more fat injected but I'm determined to make it happen.
'They tell my body type is too small to be like Kim Kardashian but I'll keep fighting doctors to get it looking like hers.
'Now I get told that I have lips like Kylie Jenner and that I'm getting close to having a butt like Kim Kardashian.
'Once in Paris, one girl was screaming, 'you look like a Kardashian, you are so beautiful' and I loved it.'
Jennifer's look earned her a place in the Plastics of Hollywood talent agency who showcase the talents of human dolls, living cartoons and plastic surgery addicts - and are set to have a TV show following their day to day lives.
She has received a mixed response for her extreme look, some supportive and others believing she is 'wasting her money' and must be 'brainless'.
She added: 'When people see me, they don't think I have a brain because of how I look, but when they hear me talk they know I'm super smart.
'I help a cancer institute, I help my family out, I have huge projects and plans, people definitely change their opinions about me once they have met me.
'I don't think there's anything wrong with what I'm doing, I am a business woman and I have everything right, I was beautiful before but plastic surgery made me perfect.'

This article was first published on Daily Mail and is republished here with permission.