Aladdin's full-length trailer has finally been released and contains sneak peeks at the film's most ICONIC moments!
Publish Date

Wednesday, 13 March 2019, 8:00AM
We've had teasers, but finally the brand new official full trailer for Disney's live-action Aladdin has been unveiled and it gives fans a lot to look forward to.
The new clip takes a closer look at some of Aladdin's most iconic scenes, putting a new twist on them while trying to stay true to the beloved 1992 animated film.
Fans get a glimpse inside The Cave of Wonders where Aladdin first meets the Genie, played by Will Smith, including a snippet of the Friend Like Me performance.
Later we see Princess Jasmine, played by Naomi Scott and Aladdin, portrayed by Mena Massoud, flying on the magic carpet singing A Whole New World.
So magical!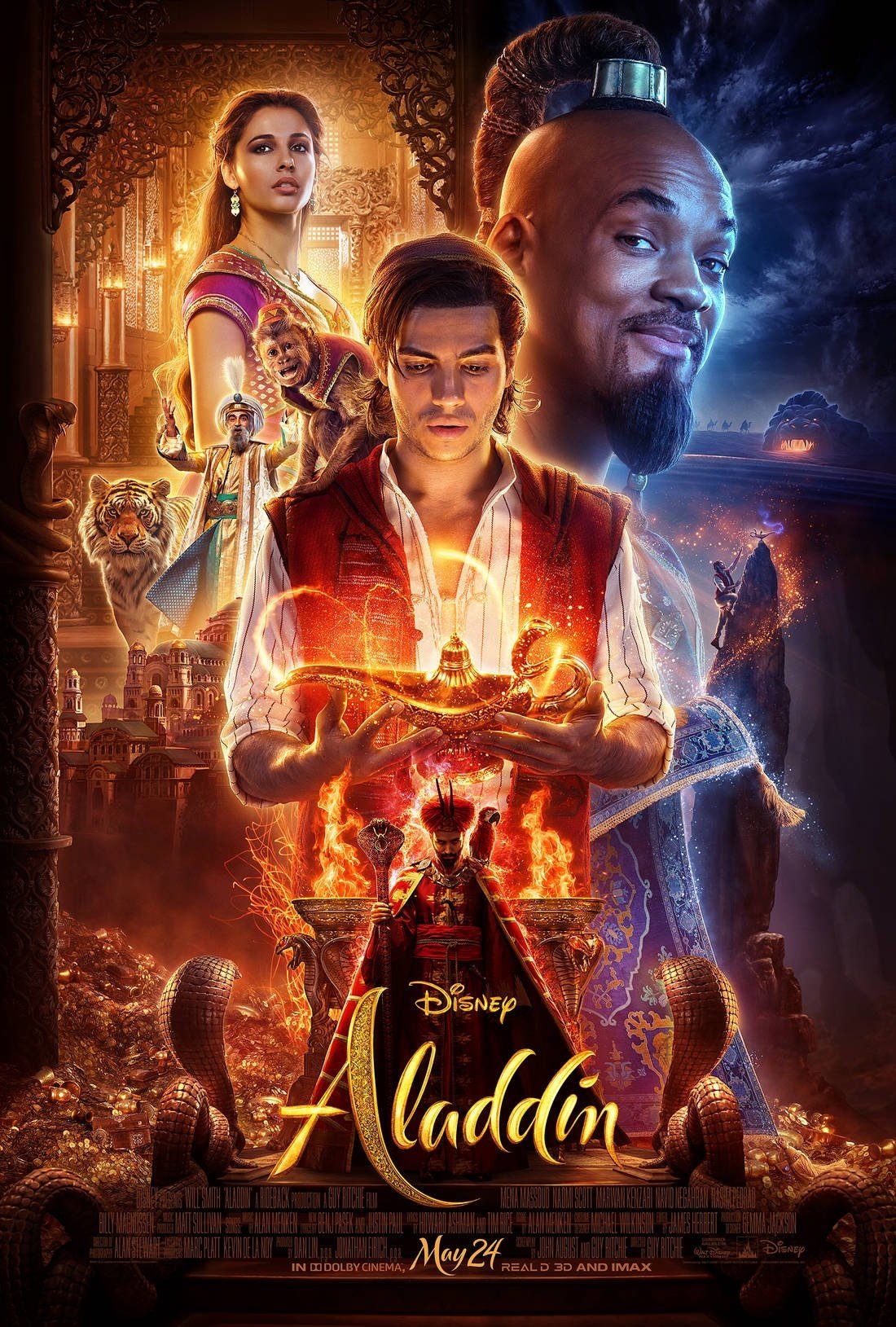 Photo / Disney
Fans were hesitant at first after initial sneak peeks at the film, with many people saying they felt put off by Will Smith's blue Genie.
But it seems Disney has done some tweaking to the character's look for this full-length trailer, causing the reaction from Aladdin-lovers to be far more positive.
"This looks like an absolutely charming adaptation," one fan, Jessica Chobot wrote on Twitter. "This cut of Smith as the genie is far superior. That said, I can tell the flying carpet is going to steal the show for me."
"Alright, I'm sold on Aladdin," another wrote. "It took the full trailer, but it looks good."
"I'm more excited than you know," another said about the upcoming film.
Along with the full trailer, Disney also released the final movie poster for Aladdin, which looks absolutely stunning. 
Aladdin is set to hit New Zealand cinemas on May 23.