Bebe Rexha stuns with BEAUTIFUL stripped back cover of 'Baby Shark'
Publish Date

Tuesday, 19 February 2019, 9:57AM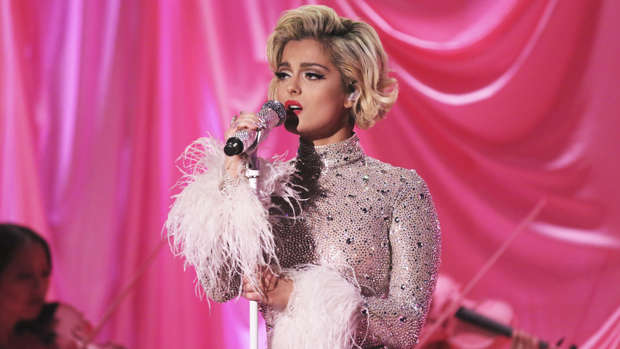 Unless you've been living under a rock, by now you will have heard the super catchy yet super annoying children's song, 'Baby Shark'.
In fact, you've probably listened to it at least 15 times a day thanks to your little ones.
But, thankfully, Grammy-nominated singer Bebe Rexha has decided to put her own spin on the worldwide sensation - and she actually makes the song sound tolerable!
Taking to Twitter, the 29-year-old singer shared a clip of her singing an emotional, stripped back rendition of the tune and her powerful voice absolutely shines as she hits her signature high notes while sitting effortlessly on a stool.
"A very special song for you," Rexha wrote alongside the video.
Her voice is so beautiful you won't mind the kids playing it on repeat!