It seems like the 'Downton Abbey' movie could be getting a sequel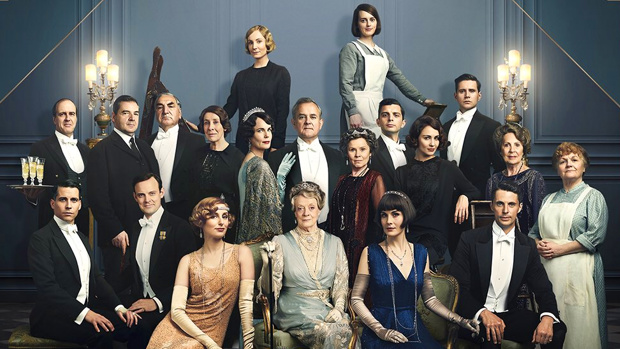 While it has only been two months since fans were treated to the return of the beloved period drama Downton Abbey in feature-length form, there are already reports around the manor a sequel is on the way!
When the long-running series left our screens in 2016, fans of Downton Abbey were delighted to see all of our favourites characters from the original TV show, including Robert Crawley (Hugh Bonneville), Violet Crawley (Maggie Smith), Mary Crawley (Michelle Dockery), Anna Bates (Joanne Froggatt) and Cora Crawley (Elizabeth McGovern), returned to the big screen.
The film - which was set in 1927; roughly 18 months after the TV series finished - followed the residents as they face a new crisis: the impending visit of King George V and Queen Mary.
And now, according to The Hollywood Reporter, Graham Neame - who worked as executive producer on the original TV series - revealed they're working on the plot for a sequel right now!
"We're working on what the story is, and when we might be able to make it," Neame told the publication.
"But it's the same as the first time around: We have to try to get everyone back together again. And that was very challenging," he continued.
"The challenge will be, is everyone available at the same time? Can we make deals with them? That will be the challenge."
All we can say is BRING IT ON!
In the meantime, Prime is airing an hour-long special on Downton Abbey, titled Return to Downton, this Thursday, December 5 at 8.30pm.